Business Studies
We use businesses everyday, we earn money from them, we spend money in them and they influence the economy we live in. When you study business, it will help you build an array of skills to use in your future education and employment.
Our Curriculum
In the Business department we believe in progress for all, so we offer a variety of courses, to better meet the learning needs of our students. We explore a variety of topic areas which will enforce understanding of business operations in the UK and across the world.
Our courses consist of:
GCSE Business
BTEC level 2 in Enterprise
A Level Business
A Level Economics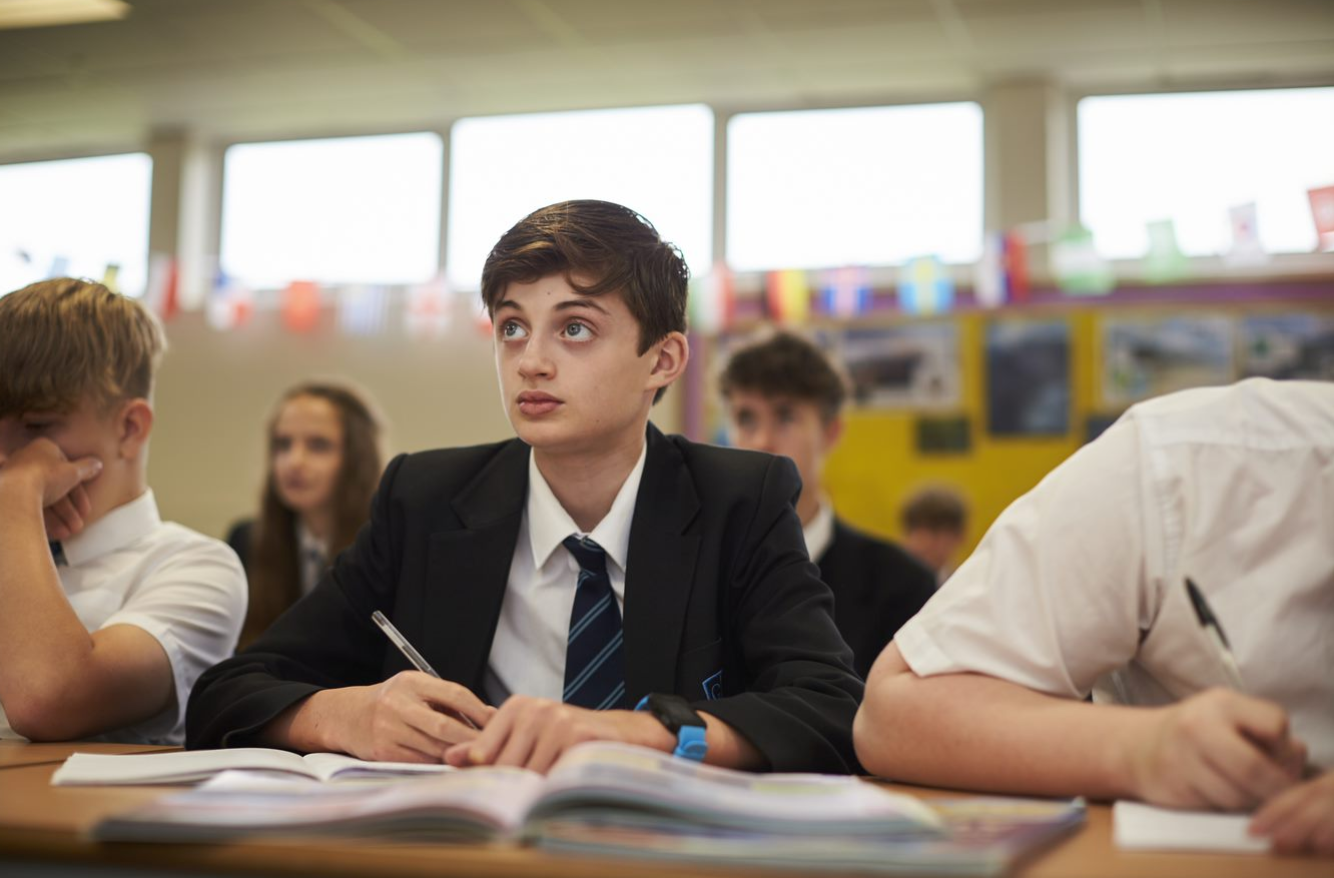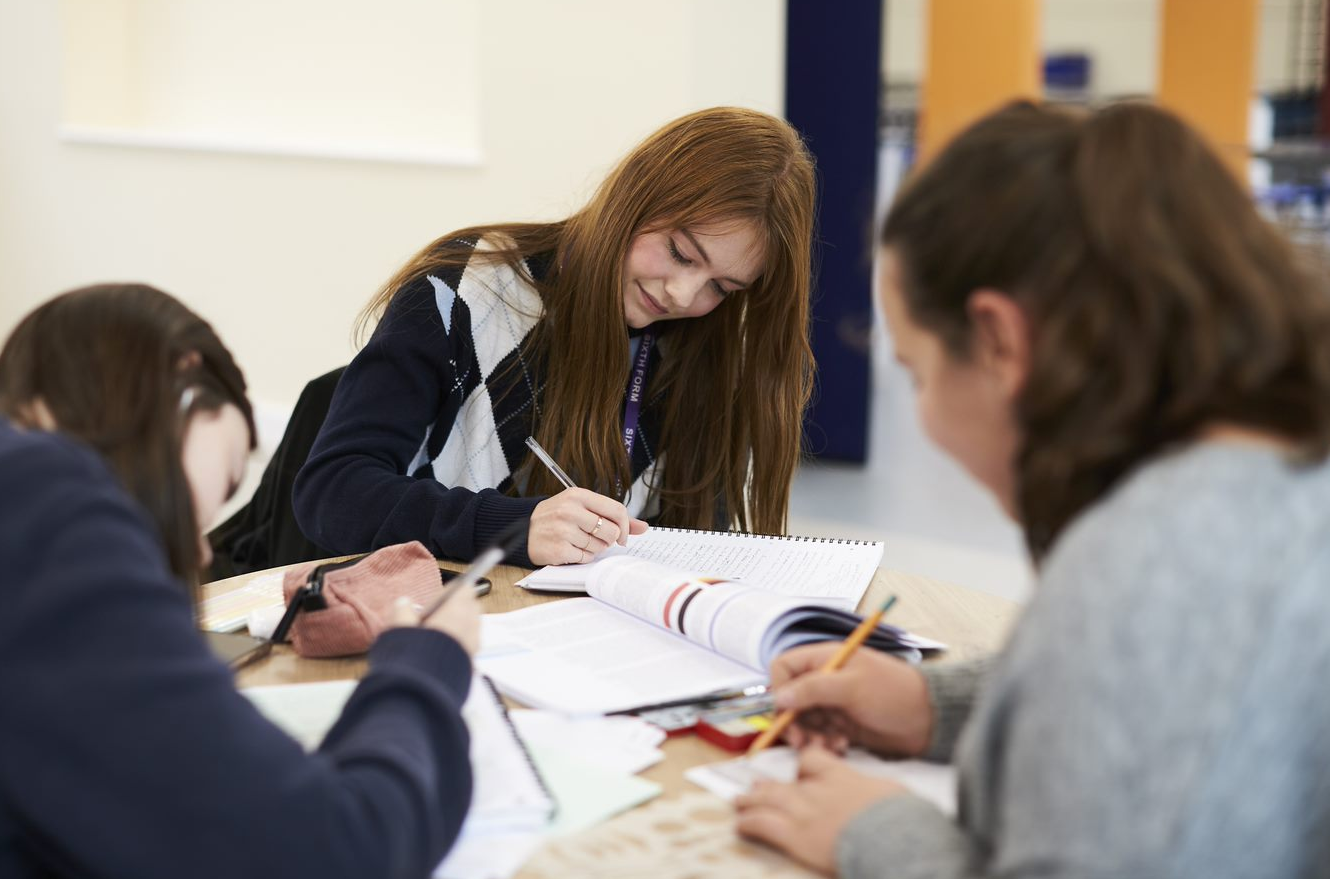 Our Business Studies curriculum journey shows how we develop the skills of our students and the topics the students cover in each year. Click on our learning journey below to view it in more detail.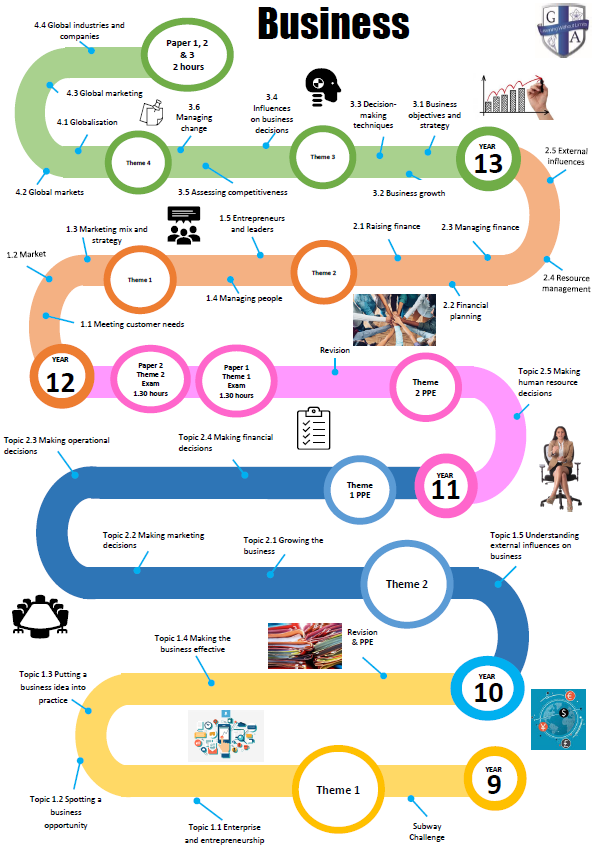 What is Business Studies like at Guilsborough?
Please watch our short video to see what studying Business Studies at Guilsborough is like.
In BTEC Business you do more course work and just one examination. I enjoy this as I can manage my time better.
George, Year 10 student
In GCSE Business you learn how businesses manage money and the best ways to make a profit. The teachers use lots of real-life examples to help you understand.
Jake, year 10 student
GCSE Business Studies interest me as it gave me an insight into the world of business.
Jamie, year 12 student
Business as a subject helped me understand the inner workings of society and expand upon my own knowledge. It leads on to other areas which helped solidify my learning.
Thomas, year 13 student
Where will Business Studies take me past Year 11?
SIXTH FORM
You will use business in all aspects of your life. Some of you may wish to study Business or Economics further in our sixth form by choosing to study one of the following courses;
Please click on the different courses to explore studying these subjects at Guilsborough Sixth Form.
Business and Economics is also used in many other subjects studied at sixth form and in degrees such at Politics, Maths, History and Social Sciences such as Psychology and Sociology. The subject area can be combined with many other A levels to widen understanding and contribute to the development of becoming a global citizen.
CAREERS
When you enter the world of work, whether after Year 11, sixth form or university, you will find that Business and Economics is used in many careers such as;
Politics
Accountancy and banking
Entrepreneurship
Law
Any form of employment
Please visit our Careers Guidance page for more information
Useful resources to support learning in Business Studies
These resources are useful for students to help consolidate knowledge learnt in lessons and to aid revision ;
CGP Revision Guide
GCSE Business Edexcel Revision Guide - for the Grade 9-1 Course by CGP are revision guides endorsed by the exam board for the GCSE Business qualification.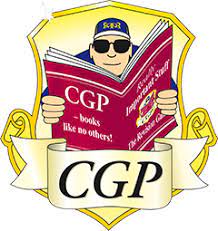 Explore CGP revision guides for Business by clicking here.
BTEC Revision Guide
Revise BTEC Tech Award Enterprise Revision Guide by Steve Jakubowski is a good revision guide to accompany the BTEC business course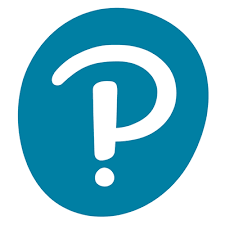 Explore BTEC revision guides by clicking here