Alumni
Students from our sixth form go on to a wide range of Post-18 training and careers. Many keep in touch with us and even return to give presentations on their paths to help inspire the next generations.
What are the destinations of our students?
Our students who left Guilsborough Sixth Form in 2021 have a wide variety of destinations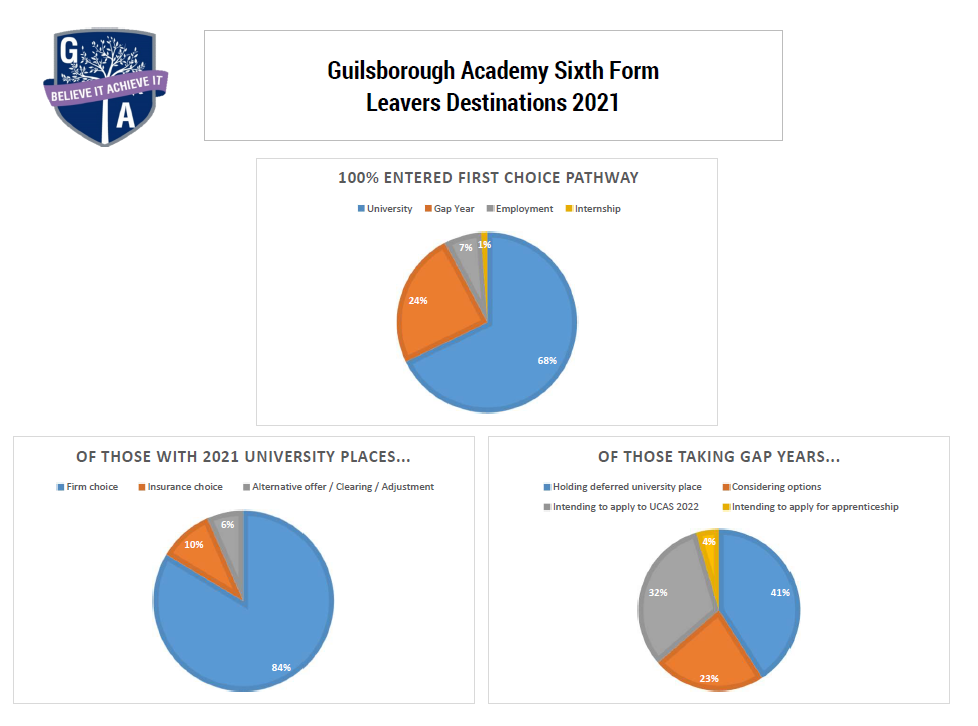 The universities and subjects which our students have taken up offers for in 2021 are below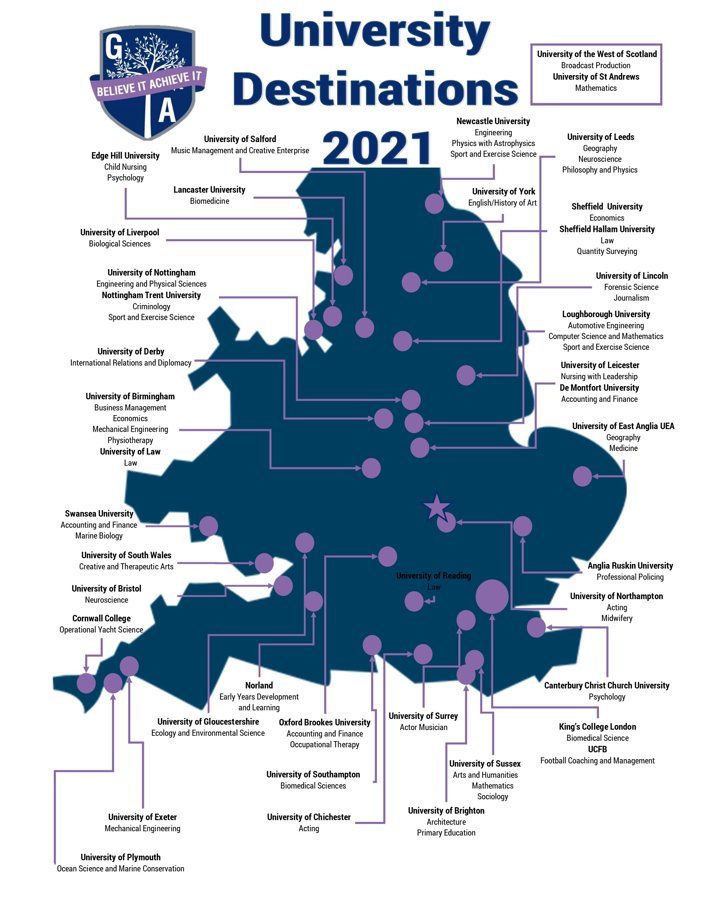 If you would also like to see our destinations for 2020, you can view these here.
What are our alumni doing now?
Below are some stories from our alumni to show what they are doing now they have left Guilsborough.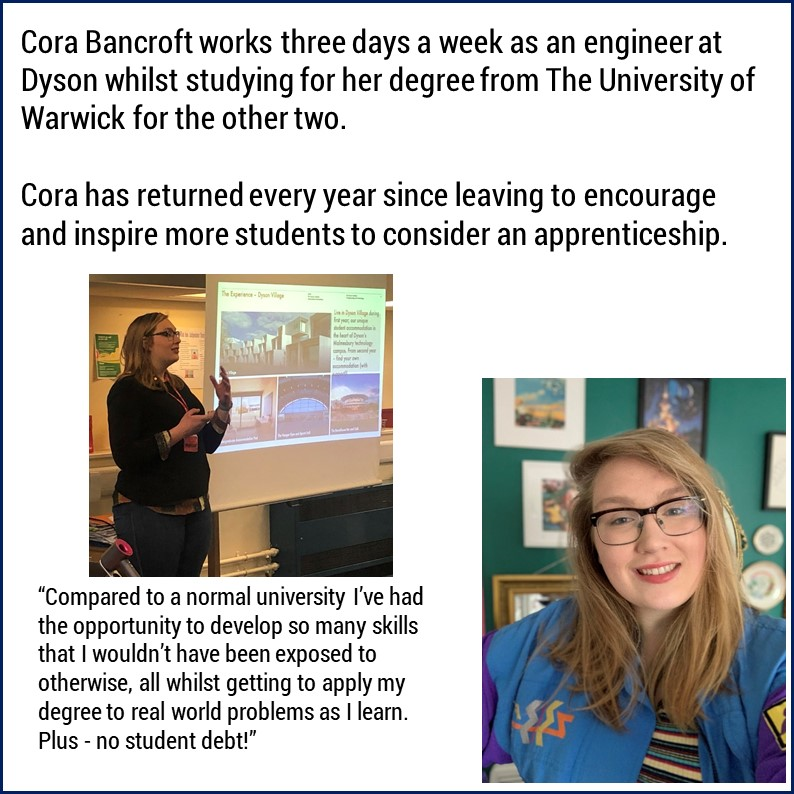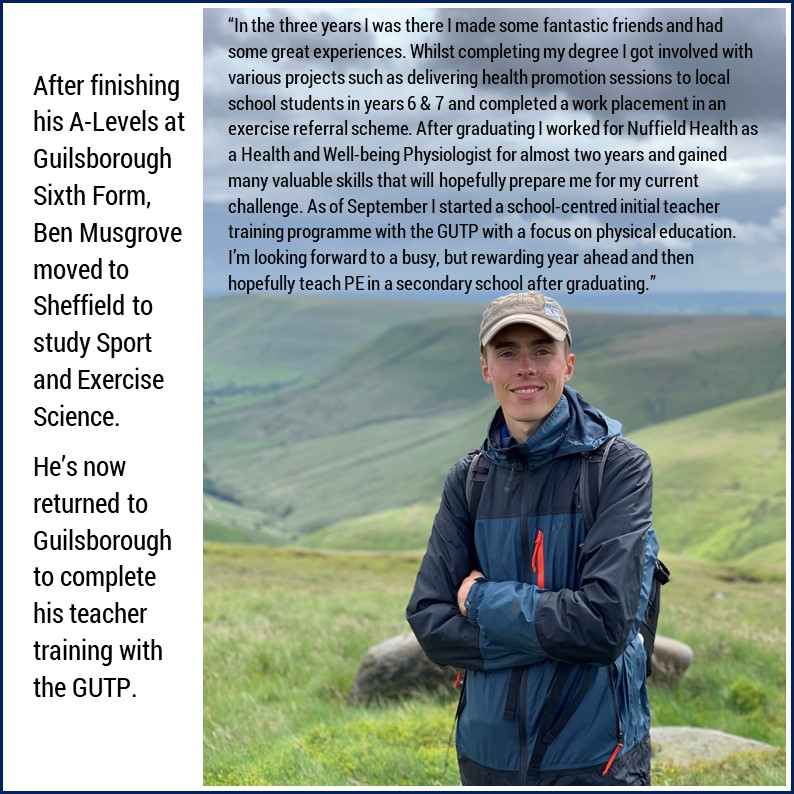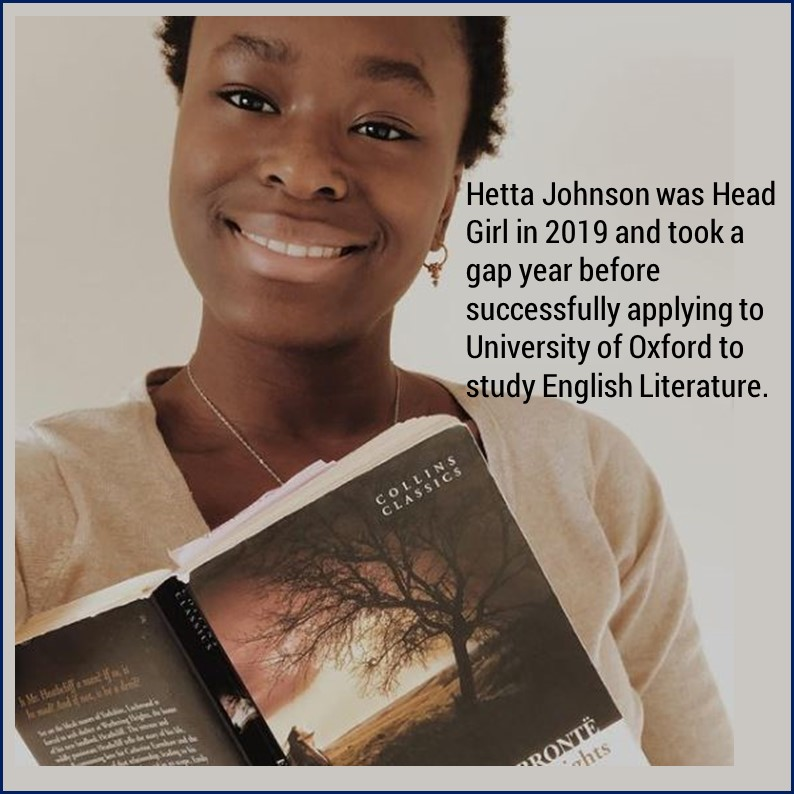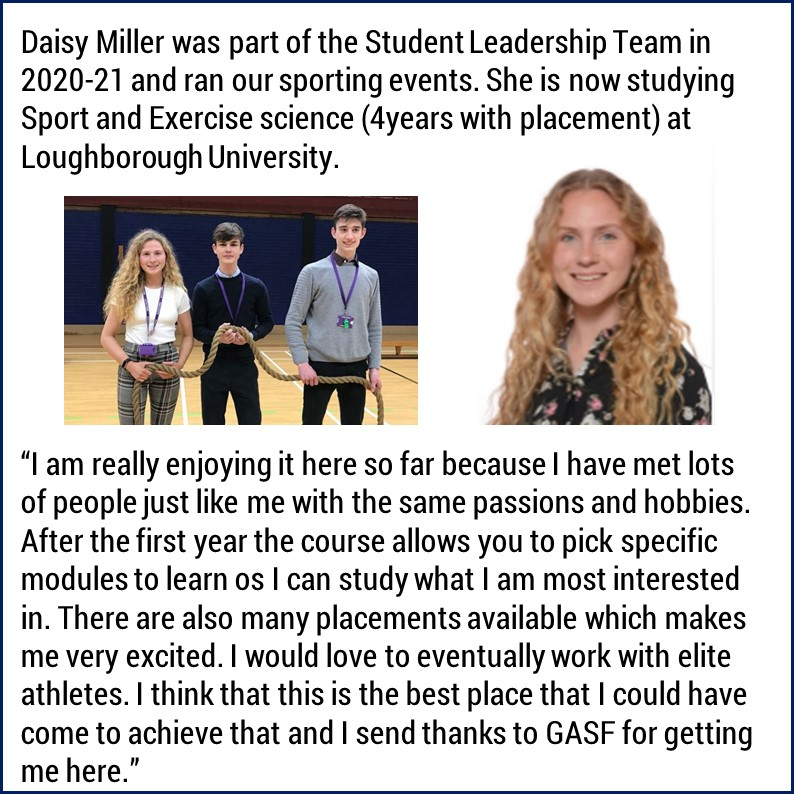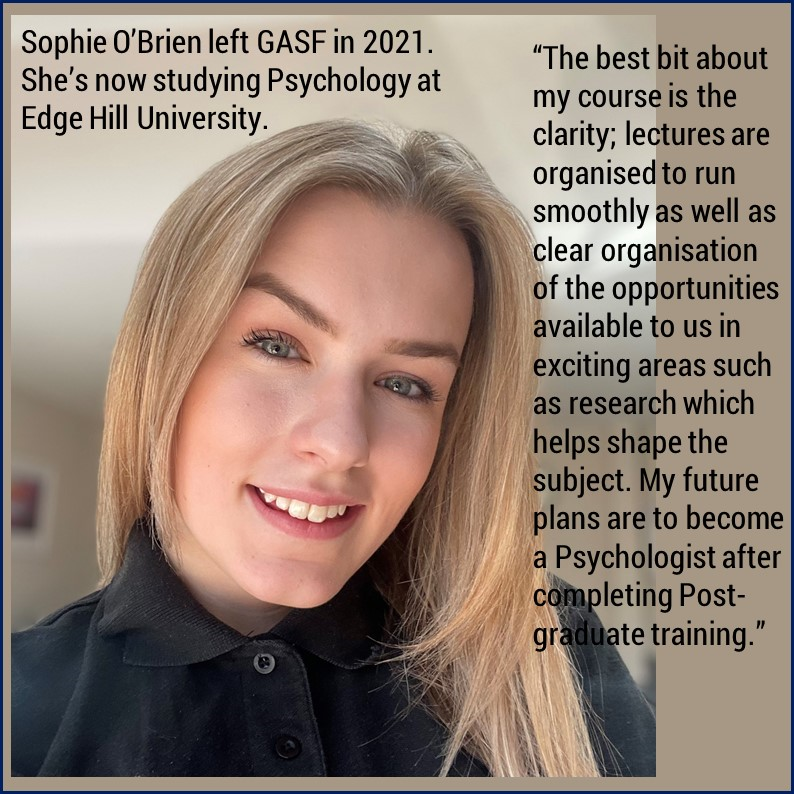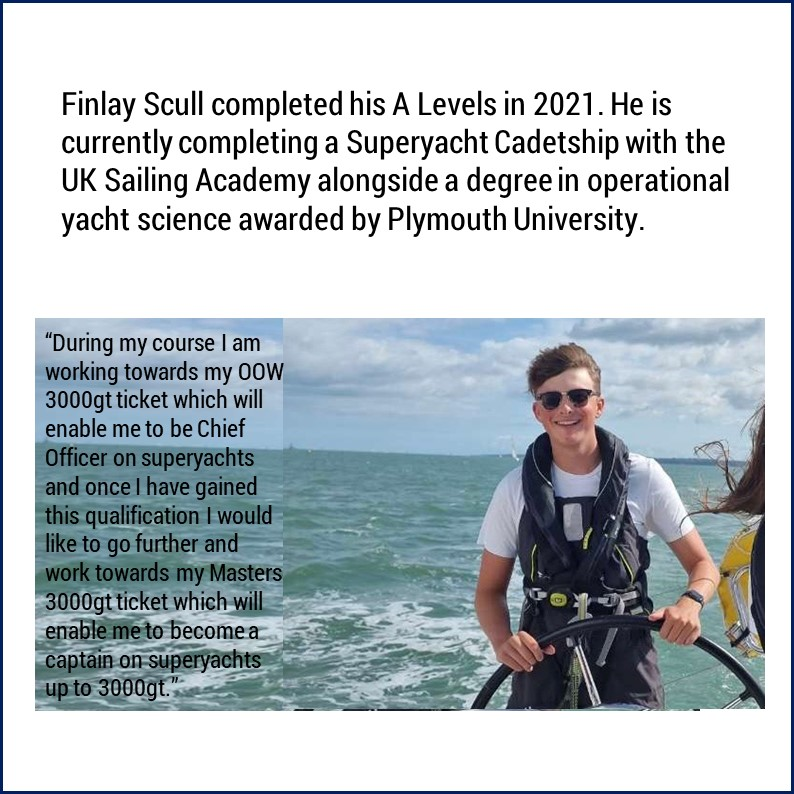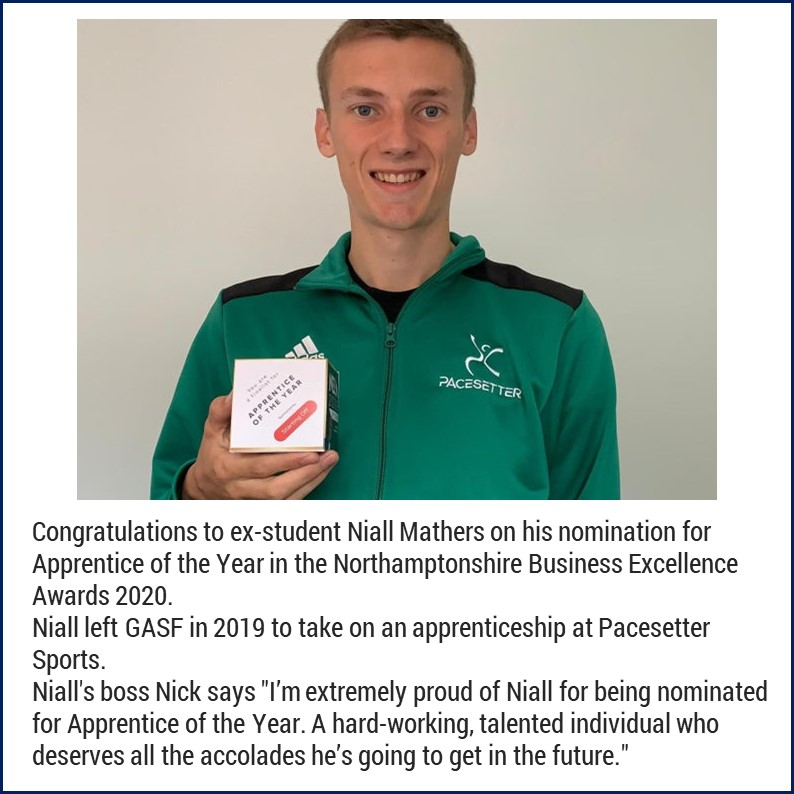 Are you an alumni of Guilsborough Academy?
We are always keen to hear from our past students. We are very lucky to have the support of a number of Alumni that come in to the academy to discuss their experiences and diverse pathways to success with our pupils. But we are always seeking to reach out to our alumni community to find new sources of inspirations for students at all stages in their school journey.
If you can spare the time to help please email our Sixth Form team sixthformadmin@guilsborough.northants.sch.uk