Work and Train With Us
WELCOME TO GUILSBOROUGH ACADEMY
Thank you for taking an interest in joining our school. To grasp a snapshot of life at Guilsborough Academy, please click on the video below. You'll find out about our school and community, our wonderful staff and students, and our amazing facilities and location.
Under Construction
Why not visit?
We always welcome visitors who'd like to find out for themselves about Guilsborough Academy and to learn why this is such a special place to work. Please contact the Human Resources Manager, to arrange a visit (hr@guilsborough.northants.sch.uk).
Guilsborough Academy is well located to a number of towns in Northamptonshire, Leicestershire and Warwickshire and the map below shows where some of our staff travel from and the time it takes them to commute to school.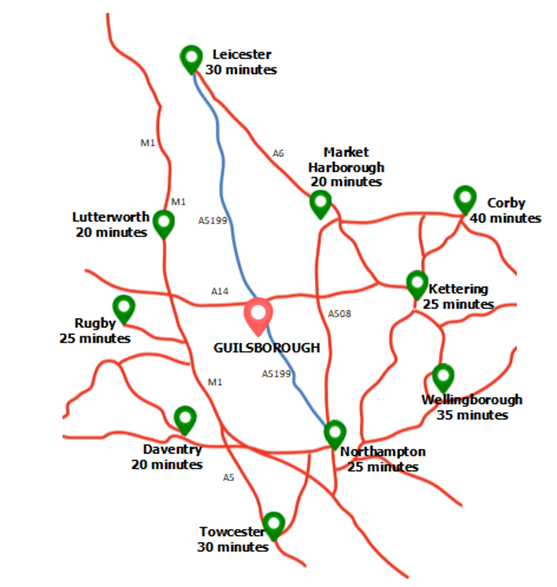 Interested in applying to work at Guilsborough Academy?
Please click on our vacancies page here to see our current vacancies for teaching and support positions.