Student Leadership
The Student Leadership Team are responsible for representing the school and sixth form on public occasions, and serve as a voice for the student body. Each year they identify issues and campaigns to work on and promote activities and committees within the sixth form.
All Year 12 students have the opportunity to apply to be a member of the Student Leadership Team during their final year at Guilsborough Academy. The process is rigorous, requiring a letter of application, interview with senior staff, and delivering a presentation to sixth form staff and students. We are always impressed by the standard of applications and the way our students conduct themselves throughout this process.
Our Current Student Leadership Team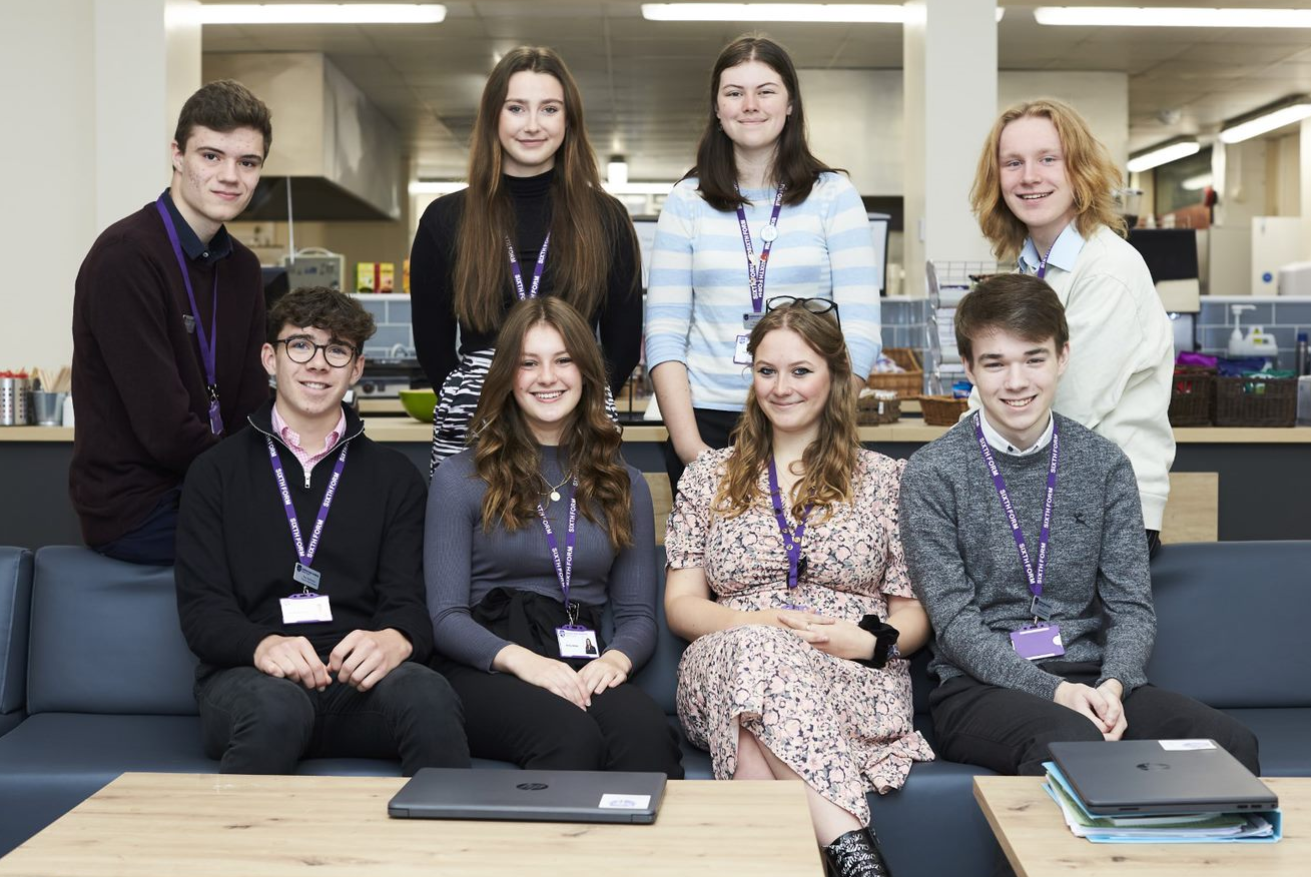 Back (left to right): Alex, Grace, Emma, Ben Front (left to right): Dan, Emily, Kara, Adam
What does the Student Leadership Team mean to our students?
I have a high level of pride in being a student at Guilsborough Academy and I wanted the chance to represent the student body
I applied to be head student because I wanted to make a difference within the sixth form, and school as a whole, and create a positive work environment for all students. I felt that my personality was well suited to this position, and I enjoy working with others.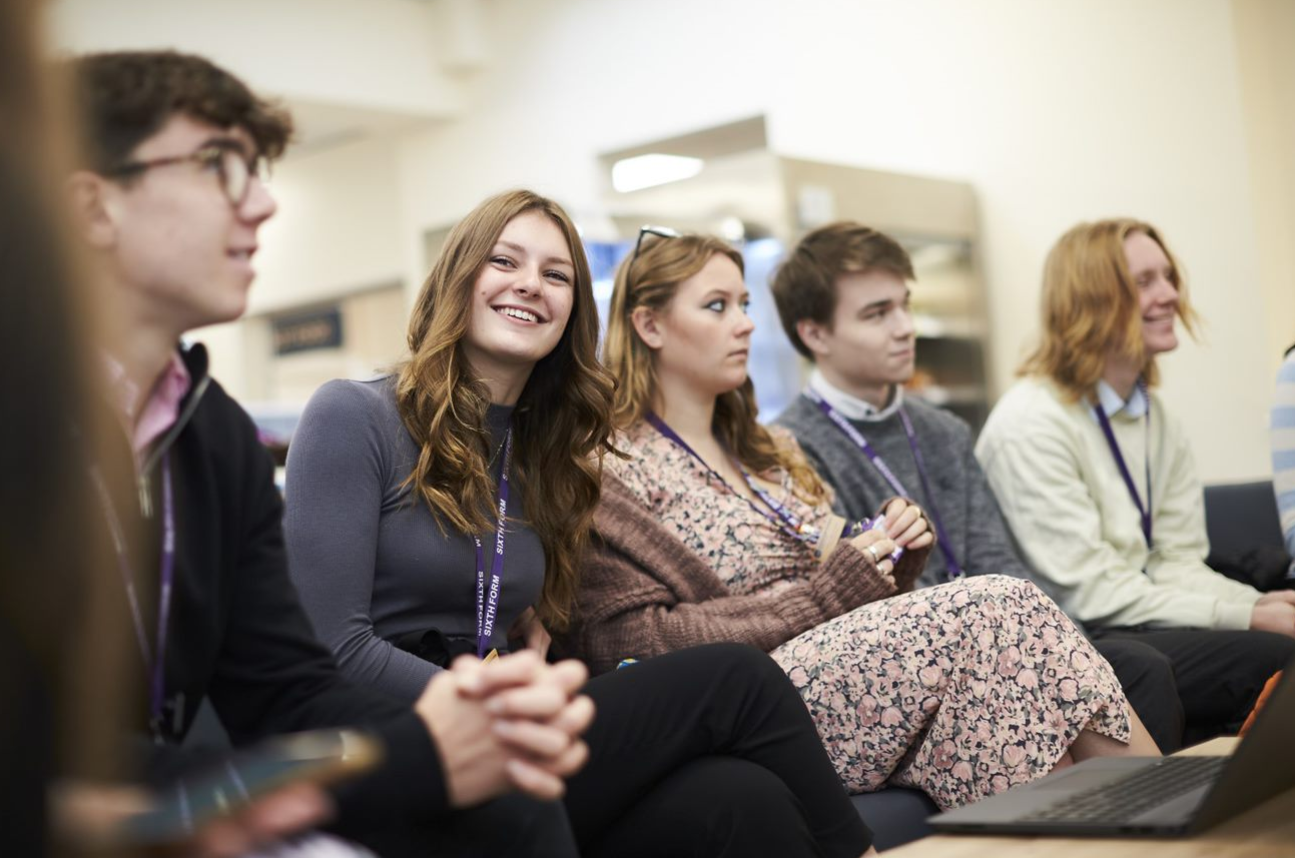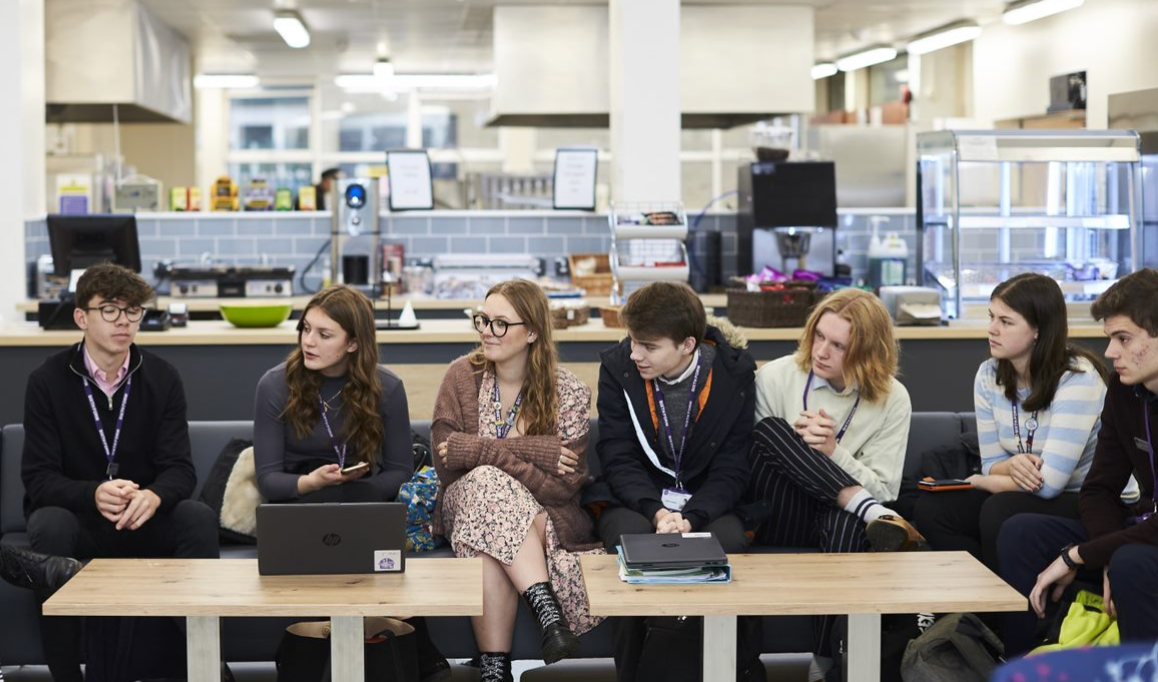 The skills I learnt from the application process will be helpful in future job applications and interviews
I want to make a difference within the sixth form and school as a whole
I found the application process largely enjoyable, as it allowed for me to communicate my ideas and prove that I was best suited to the position I was applying for, which is a very important life skill.
Priorities for our Student Leadership Team
Current Head Students Emily and Kara share their priorities:
To make a happy, comfortable and safe school and sixth form environment
To develop the connection between all year groups
To promote diversity and inclusion
My priorities as a member of the SLT are to make everyone feel comfortable within the sixth form environment, whether that be in terms of improving the quality of education with subject progress reviews, or to ensure students feel accepted within the school. I also want to ensure there is a stronger connection between all year groups with committees, and make sure students throughout school are aware of us and how we can help them by making ourselves known and easily accessible.
Kara, Head Student
As a member of SLT my main aim is to make this school a happy and safe environment where differences are embraced and celebrated. Promoting diversity around the school and raising awareness of important topics is also a key driving force for me so that everyone leaves Guilsborough informed and educated on how to be the best, most aware version of themselves.
Emily, Head Student