Art and Design
The study of Art & Design offers students the opportunity to develop and practise their creative skills and develop a sense of visual literacy. Art is all around us in our daily lives from the chairs we sit on, the television we watch, the galleries we visit, the clothes we wear, the visual history of the world around us which is recorded. Everywhere the work of creative people plays its part and enriches our lives. Visual literacy is as important in the development of the individual as literacy and numeracy.
Our Curriculum
A Level Art & Design (Fine Art) gives students the practical and intellectual skills base to develop their studies further. It gives them the confidence to express themselves creatively and take chances. Students are able to embed these skills and take even more independence as learners, control their own study and devise new learning pathways. Contextualisation plays a key role for our Fine Art students and they will learn how art has not only recorded, but has shaped human existence and thought.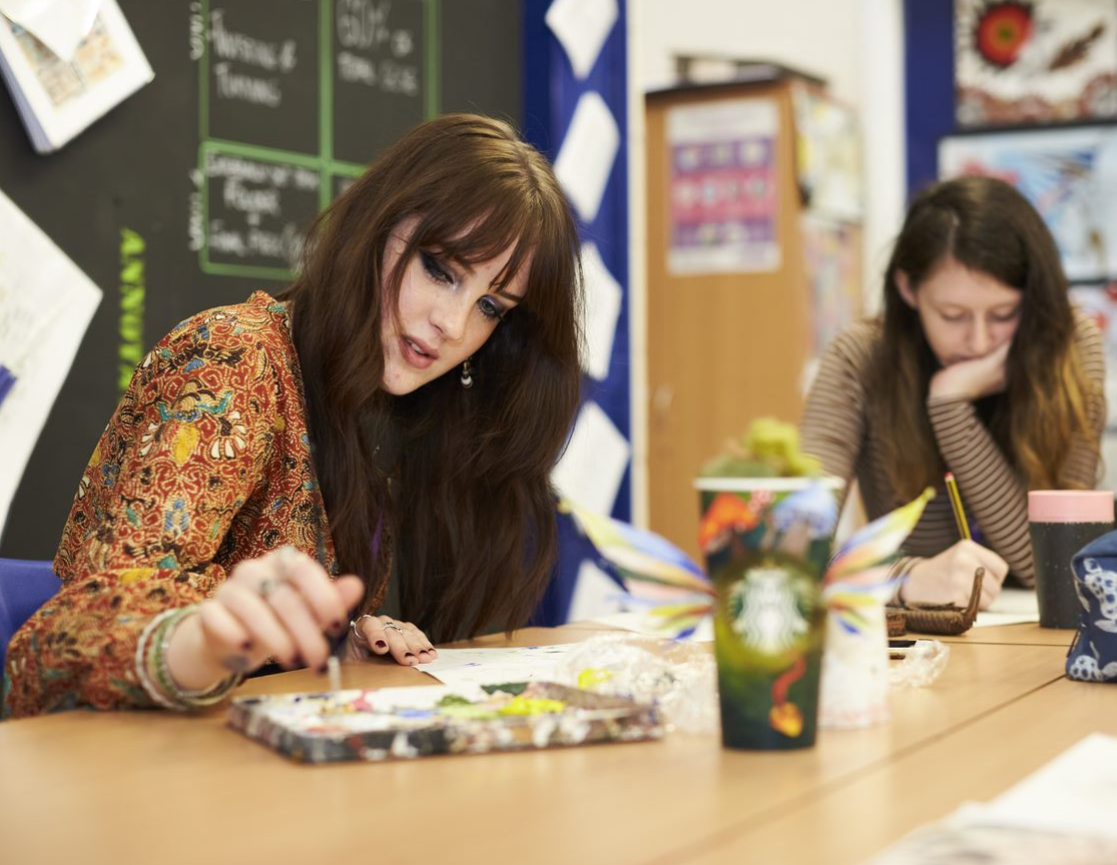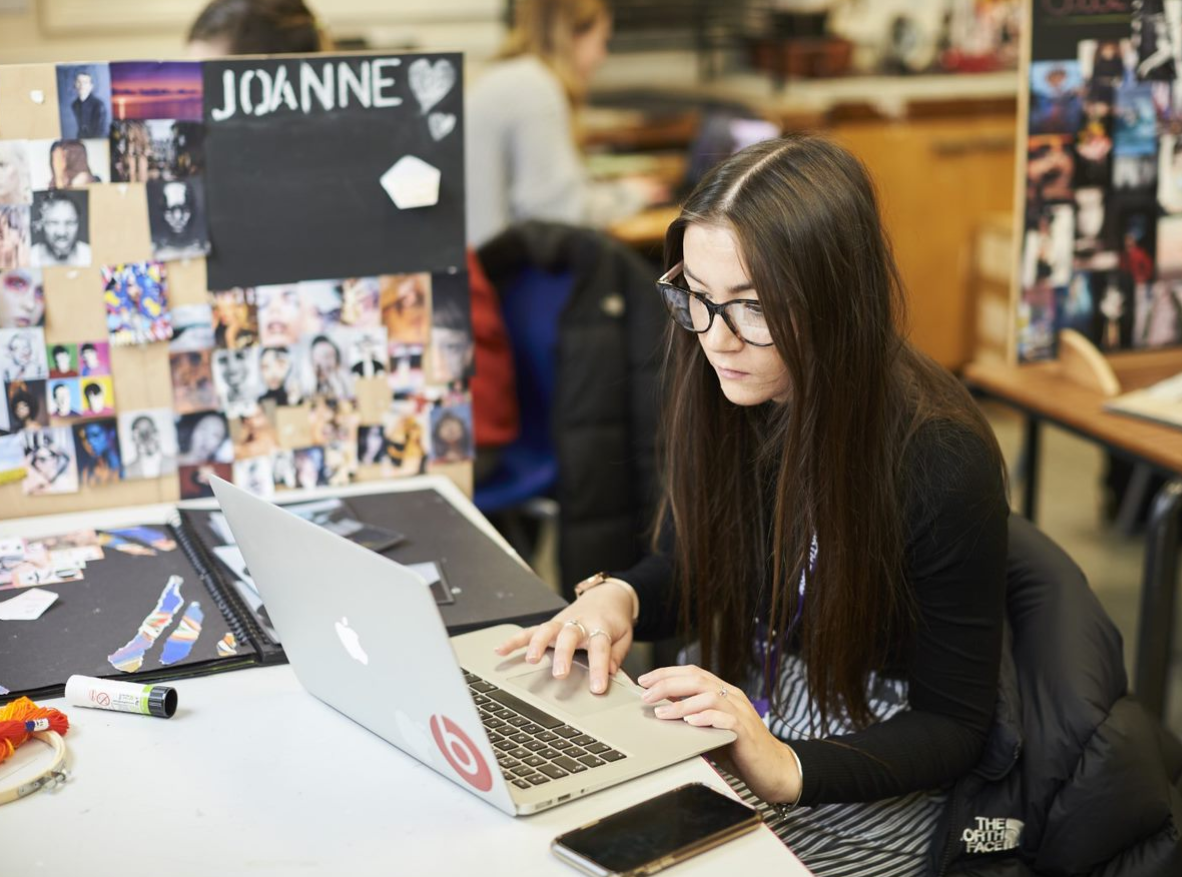 Content
You will be able to explore, research and acquire practical techniques and develop your skills, knowledge and understanding in a wide range of Fine Art areas. You will explore Fine Art through the investigation and development of particular themes, ideas, genres and contextualisations.
Contemporary methods will also be investigated through lens based media and post editing using software packages such as Photoshop.
The range of skills learnt in the introductory workshops part of the course will enhance learning in the major assessed Coursework Portfolio beginning in January of Year 12 and the Set Task element beginning in the February of Year 13.
Exam Board and Specification
Exam Board: OCR
Exam Specification: Art & Design – Fine Art H601
Entry Requirements
Please see the entry requirements document here
Is This Course Right For Me?
Are you interested in visually exploring the world around you? Are you a creative thinker? Do you like drawing, painting, experimenting with materials and techniques? Do you like modern technology? Do you want to develop your skills further as an artist? If yes, then A Level Fine Art is for you. You will find the style of learning and expectations very similar to those in Year 11 but you will have a greater independence and will be expected to work more independently. You will complete a large amount of work outside of lessons which will involve research, development and recording. You should also be aware of the increased level of challenge.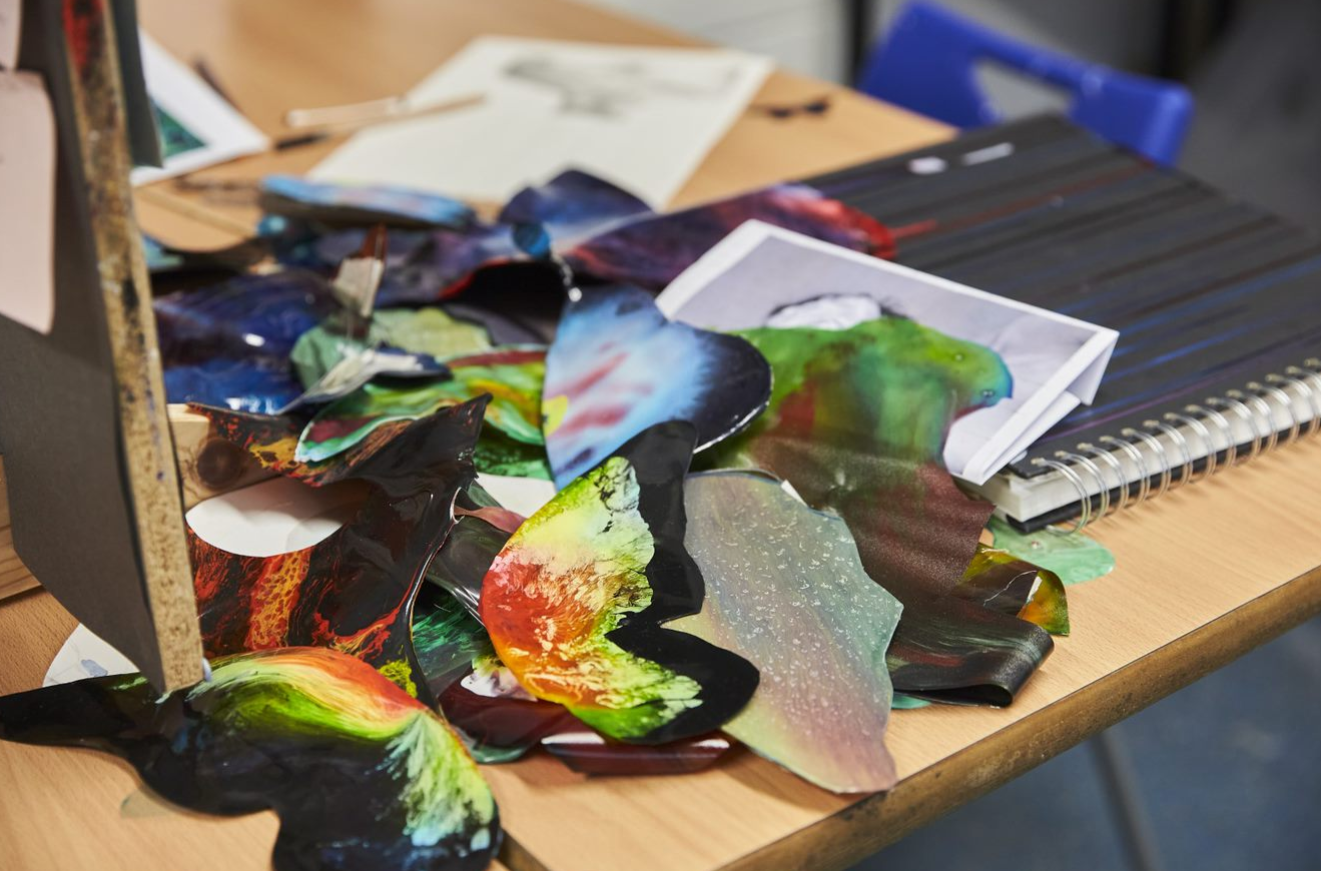 Please watch our short video to see what studying Art and Design at Guilsborough Sixth Form is like.
Studying Art at A Level allowed us to learn to be more independent. It also gave us the opportunity to really experiment. Excellent teacher support has helped us to push past our limits and discover skills we didn't know we had.
Ivy and Alice, Year 12 students
Taking A level art has allowed me to explore my creativity and ideas so much more than I could at GCSE. I have felt that I can thoroughly discuss my ideas with supportive teachers who will help me to progress through my selected topic. I feel that within A Level Art there is a huge increase in freedom and possibilities for individual work. There are no boundaries as to what you wish to create and you are not limited by your own sketchbook. Throughout my first year I have been able to use a massive variety of different techniques - whether it be print making, canvas work or experimental photography and I would highly recommend A Level Art due to its endless opportunities and a relaxing, more casual working environment.
Molly, Year 12 student
Where will A Level Art and Design take me past Sixth Form?
CAREERS
This course can lead on to employment or training opportunities or further education in, for example, a one year art Foundation Course. This course is also suitable for those who plan to move on to higher education. Fine Art is used in many general careers but is used specifically in such as:
Website designer
Arts administration
Fashion designer
Animator
Video games designer
Photo journalist
Jeweller
Some of our past students who have studied Art at A level now have careers in;
Architecture
Illustration
Teaching
Landscape design
Freelance artist
UNIVERSITY
Some examples of universities and their entry requirements to study Fine Art and other related degrees are:
University of Brighton BA (Hons) Fine Art requires in the range of BBB-CCC
University of Northampton BA (Hons) Games Art requires BCC
University of The Arts London BA (Hons) Architecture requires AAB