Drama and Theatre Studies
All the world's a stage, and all the men and women merely players.
William Shakespeare in "As You Like It"
Our Curriculum
Within our drama department, we encourage our students to focus and work on developing their imagination and creativity. These two aspects are fundamental in order to create theatre that is both exciting and yet also challenges existing perceptions and views. Additionally, within this imaginative world we can reference our own culture and understand where we are within this context. The imaginative process is fundamental in allowing growth and expansion on both a personal and academic level.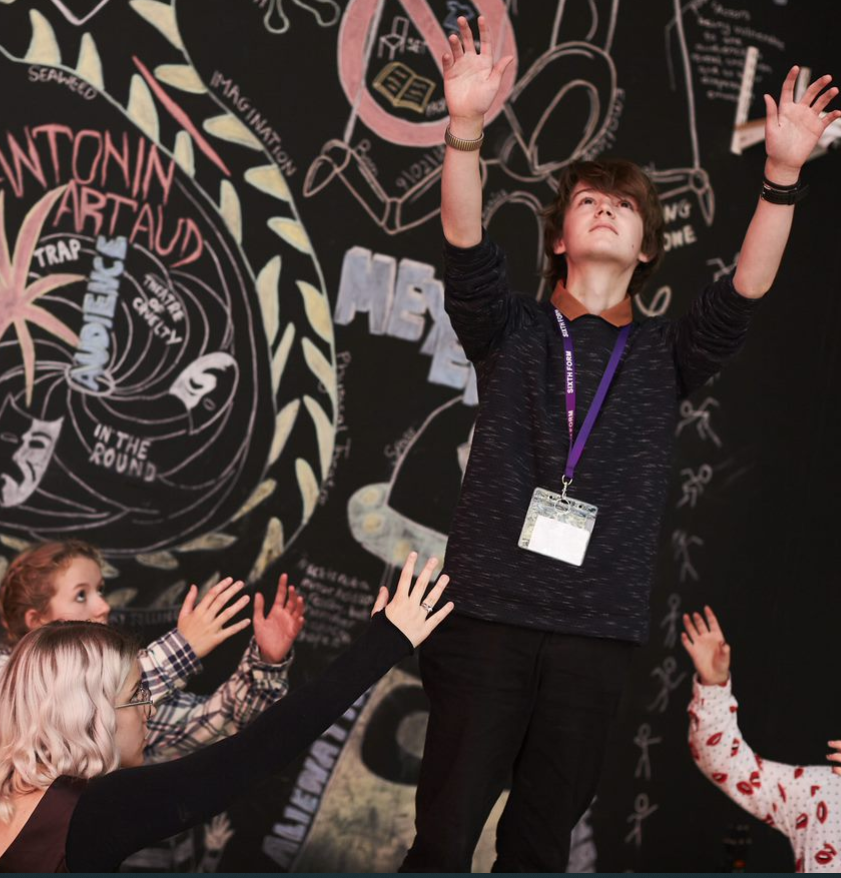 Content
Component 1: Devising
In this component students will develop their creative and exploratory skills to devise an original performance. The starting point for this devising process will be an extract from a performance text and an influential theatre practitioner. In their creative explorations, students will learn how text can be manipulated to communicate meaning to audiences and they will begin the process of interpretation. They will gain an understanding of how a new performance could be developed through the practical exploration of the theatrical style and use of conventions of the chosen practitioner.
Component 2: Text in Performance
Students will develop and demonstrate theatre-making skills, appropriate to their role as a performer. They will explore how they realise artistic intentions in performance. The knowledge and understanding acquired through the study of one key extract from a performance text in Component 1 can be applied to assist in the interpretation, development and realisation of key extracts from the two performance texts. Teaching and wider reading should address the significance and influence of social, historical and cultural contexts on the chosen texts and extracts.
Component 3: Theatre Makers in Practice
Theatre is a collaborative art form and it is important that students have a clear understanding of how different creative ideas are put into practice. This component requires students to consider, analyse and evaluate how different theatre makers create impact. Throughout this component, students will consider how production ideas and dramatic elements are communicated to an audience from the perspective of a director, a performer and a designer. Students will critically analyse and evaluate their experience of live performance. As an informed member of the audience they will deconstruct theatrical elements which will help inform their own production choices and develop their own ideas as potential theatre makers.
Exam Board and Specification
Exam board: Edexcel
Exam specification: Edexcel A Level Drama and Theatre (2016)
Entry Requirements
Please see the entry requirements document here
Is This Course Right For Me?
Do you like the following or want to be able to develop these skills? Then Drama could be the right course for you
Systems thinking – decision making and reasoning
Critical thinking – analysing, synthesising and reasoning skills
Interpersonal skills
Communication – active listening, oral communication, written communication, non-verbal communication
Relationship building skills – teamwork, trust, intercultural sensitivity, service orientation, self- presentation, social influence, conflict resolution, negotiation.
Collaborative problem solving – establishing and maintaining shared understanding, taking appropriate action, establishing and maintaining team organisation.
Non- routine problem solving
Understanding a range of cultures and therefore, building a greater knowledge of the world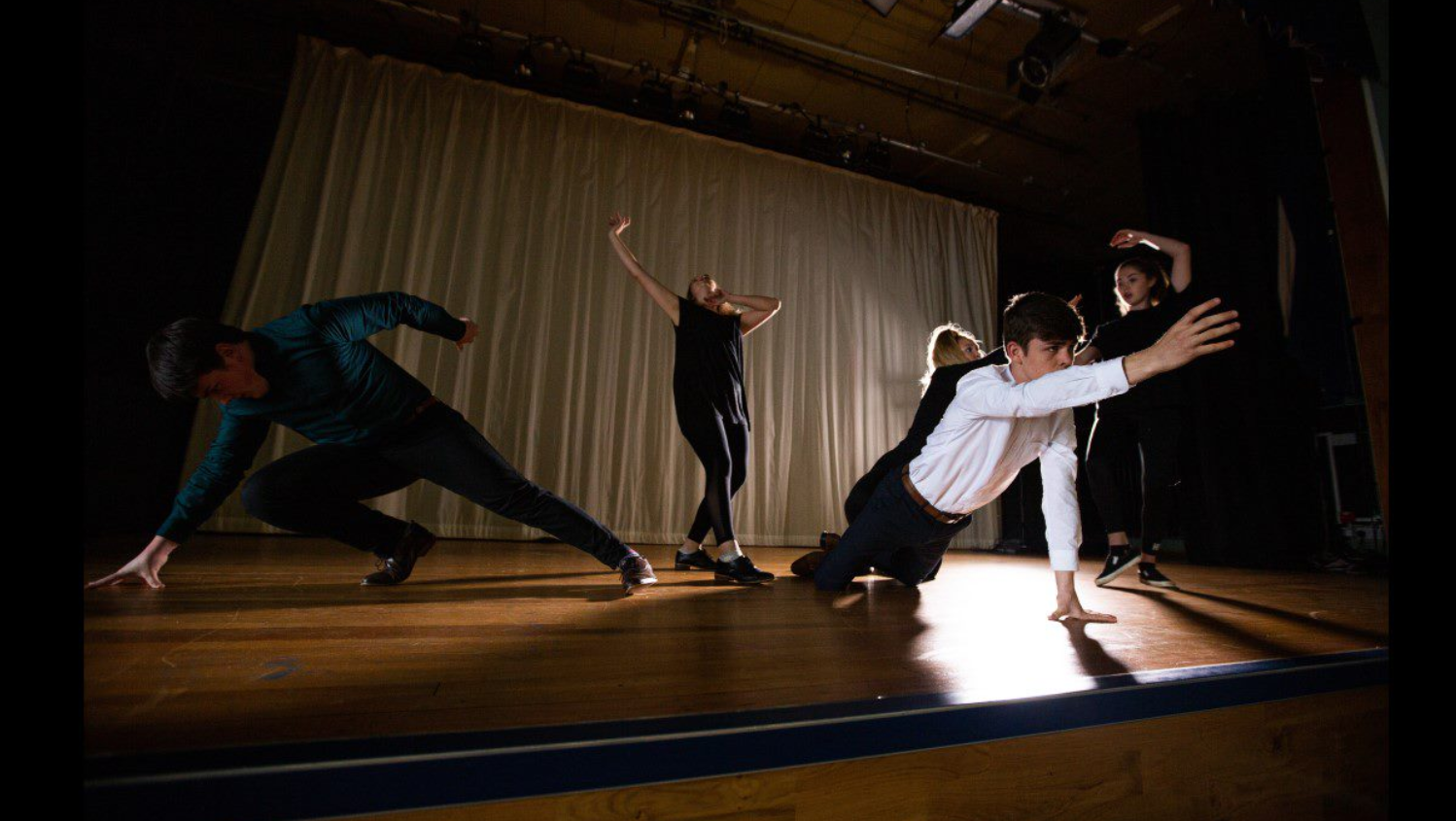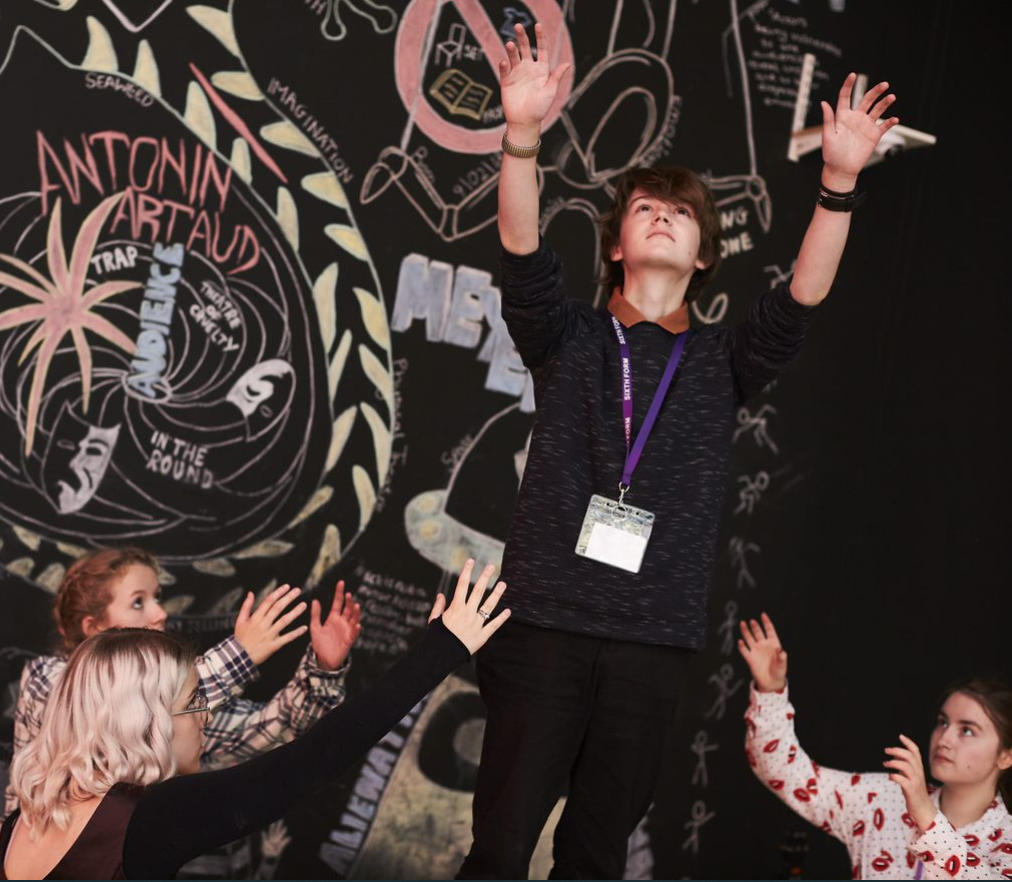 Please watch our short video to see what studying Drama and Theatre Studies at Guilsborough SIxth Form is like.
Drama allows me to take risks with my creativity, enabling me to push boundaries and challenge views of different topics within our society.
Drama is a great way to channel your imagination into creating something powerful and meaningful.
Theatre is an everchanging platform, and our Drama lessons allow us to explore these various forms.
Where will A Level Art and Design take me past Sixth Form?
CAREERS
Students who take Drama and Theatre Studies progress to a wide range of career pathways including;
Degree courses in Drama or Acting
A combined degree – e.g. English/Drama
Broaden their degree to include Design. For example, Stage Management, Technical support – lighting and sound.
Some students use Drama to support careers in Business, Teaching, Human Resources, Arts Administration, Market Research, Charity Worker
UNIVERSITY
Some examples of universities and their entry requirements to study Drama and other related degrees are:
Warwick University Degree in Drama requires AAB
Bath Spa University Degree in Acting requires 280-320 UCAS points
Central School of Speech and Drama requires 2 A Levels and BTEC Level 3
Central School of Speech and Drama requires an audition
LIPA requires an audition
RADA requires an audition
Most drama schools will be by audition. We have in place a support system to help those students wishing to take this pathway. Help and advice with auditions is given within the drama department.