Photography
The study of Art & Design offers students the opportunity to develop and practise their creative skills and develop a sense of visual literacy. Art is all around us in our daily lives from the chairs we sit on, the television we watch, the galleries we visit, the clothes we wear, the visual history of the world around us which is recorded. Everywhere the work of creative people plays its part and enriches our lives. Visual literacy is as important in the development of the individual as literacy and numeracy.
Our Curriculum
A Level Art & Design (Photography) gives students the practical and intellectual skills base to develop their studies further. It gives them the confidence to express themselves creatively and take chances. Students are able to embed these skills and take even more independence as learners, control their own study and devise new learning pathways. Contextualisation plays a key role for our Photography students and they will learn how art, per se, has not only recorded, but has shaped human existence and thought.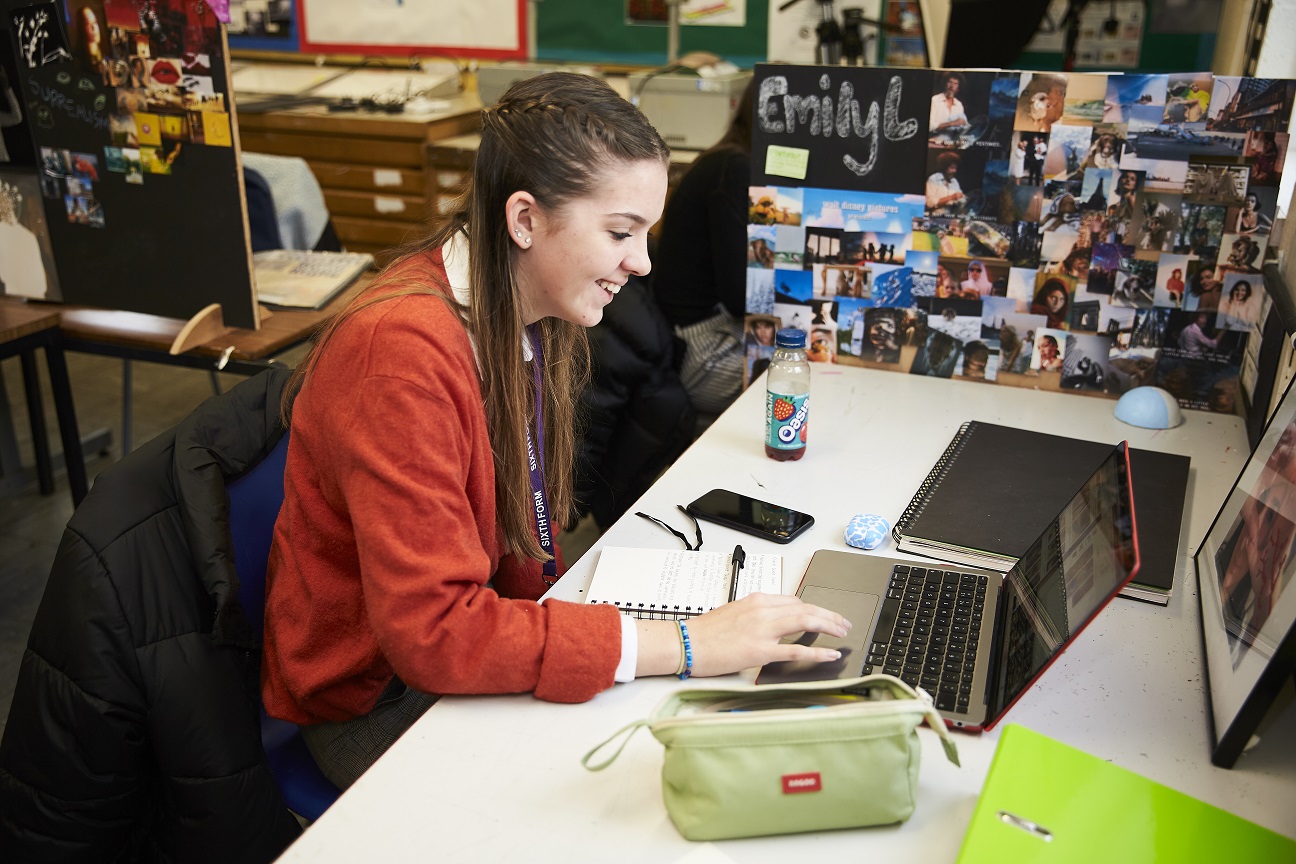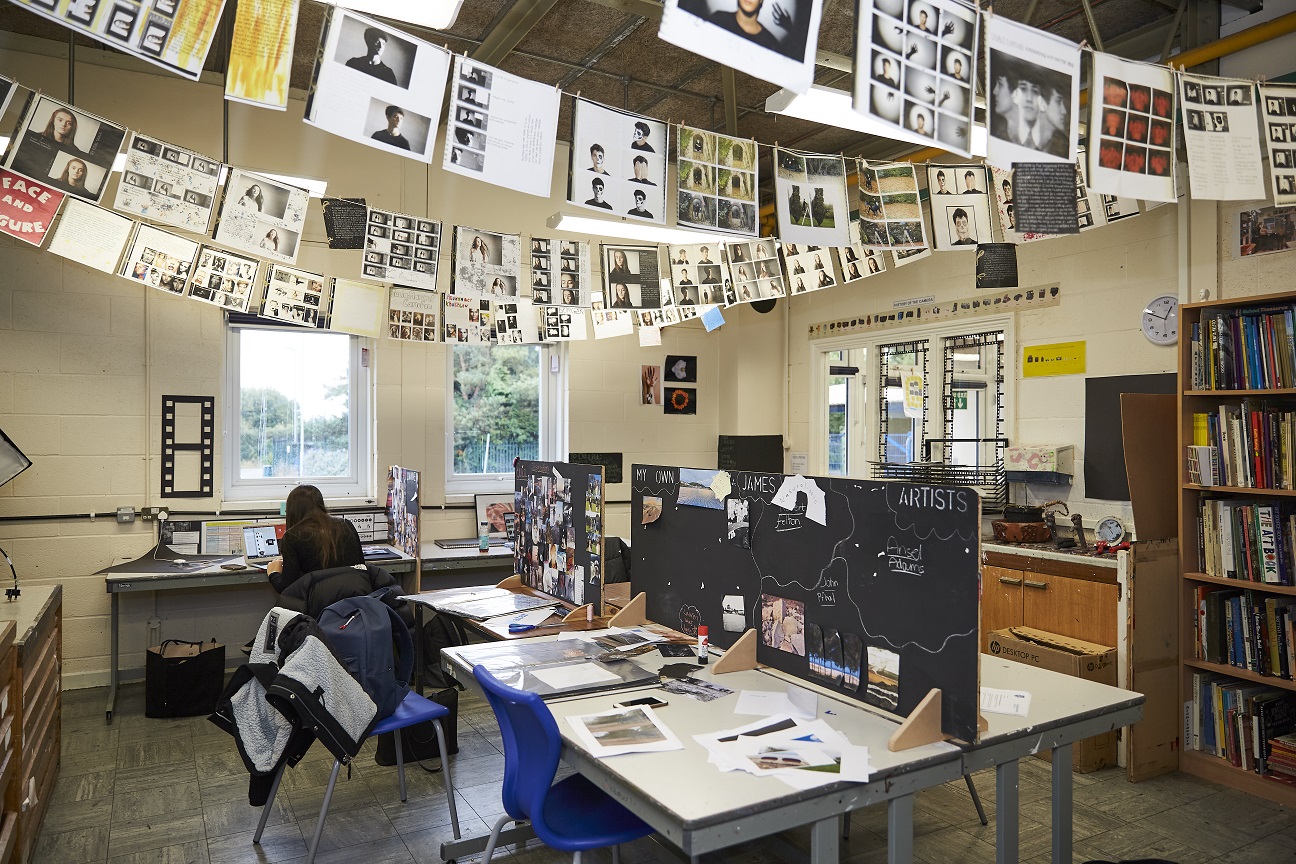 Content
You will be able to explore, research and acquire practical techniques allied to photography using SLR cameras and you will develop your skills, knowledge and understanding in a range of photographic media. In addition, you will explore relevant images, artefacts and resources relating to, predominantly, digital photography.
Furthermore you will consider photography through the investigation and development of particular themes, genres, ideas or issues and contextualisations. Additionally, you will develop your skills in Photoshop. Alongside all of this your drawing and practical use of materials skills will be developed.
The skills learnt in the introductory workshops part of the course will enhance learning in the major assessed Coursework Portfolio beginning in January of Year 12 and the Set Task element beginning in the February of Year 13
Exam Board and Specification
Exam board: OCR
Exam specification: Art & Design - H603 Photography
Entry Requirements
Please see the entry requirements document here
Is This Course Right For Me?
This course is right for you if you have a real interest in the subject and want to develop your skills in an art field. It is suitable for you if you have a genuine interest in photography as an art form and as a way of expressing your ideas. This qualification is particularly useful for you if you wish to pursue a career in an art or media area or it is equally valid as an independent qualification. You will complete a large amount of work independently outside of lessons which will involve research, development and recording. You should also be aware of the expected high level of challenge.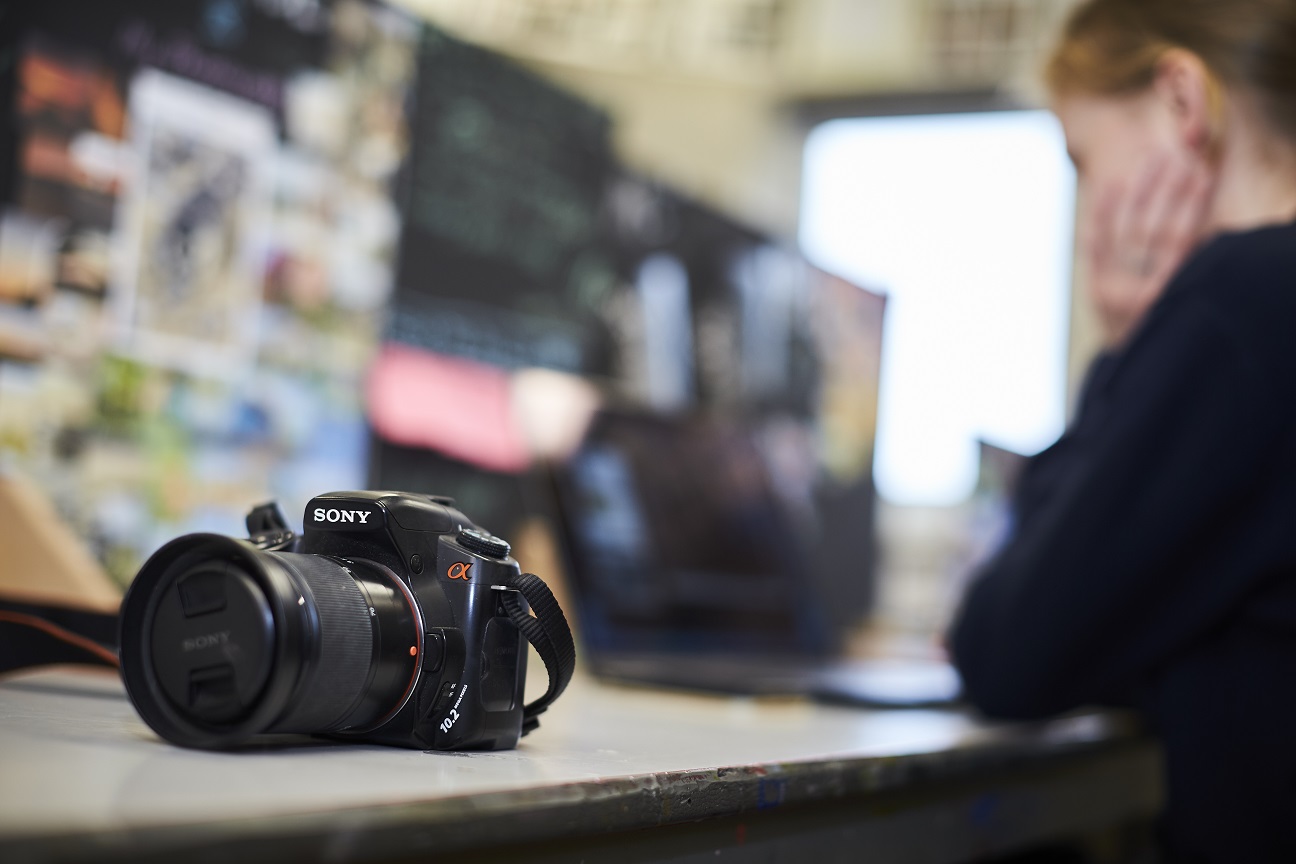 Please watch our short video to see what studying Photography at Guilsborough Sixth Form is like.
Photography is a great way to explore so many diverse topics. You get to experiment with many different techniques, learn how to use Photoshop and create the best photographs you can. I enjoy the freedom photography gives you to make whatever creative image you want.
Emily, Year 12 student
We have found that year 12 photography is a welcome break from our heavily writing based subjects. We, also enjoy the freedom, creativity and experimentation there is in this subject. We have gained a lot of photography skills and knowledge through the first year of this course giving us skills we can put into practice outside of school in daily life.
James & Ellie, Year 12 students
Photography is a great subject if you love taking photos and being creative with them. You learn how to edit photos in Photoshop, manipulate them physically and even develop your own photograms in the darkroom.
Izzy, Year 12 student
Where will A Level Photography take me past Sixth Form?
CAREERS
This course can lead on to employment or training opportunities or further education in, for example, a one year art Foundation Course. This course is also suitable for those who plan to move on to higher education. Photography is used in many general careers but is used specifically in related areas such as:
Fashion
Journalism
Film
Forensics
Sports
Fine Art
Please visit out Careers Guidance page for more information
UNIVERSITY
Some examples of universities and their entry requirements to study Photography and other related degrees are:
University of Brighton BA (Hons) Photography requires in the range of BBB-CCC
University of Northampton BA (Hons) Photography requires BCC
University of The Arts London BA (Hons) Photojournalism and Documentary Photography requires at least CCC