Online Safety
The online world is posing an ever-increasing risk to children, and it is important that schools, parents and carers work together to take an active role in teaching children about online dangers. Learning how to act safely when using the internet is an incredibly important part of safeguarding our children.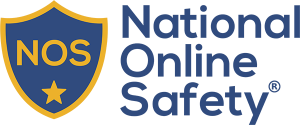 We are therefore delighted to announce that Guilsborough Academy have shown our commitment to protecting our students online by working with National Online Safety - providing resources for all parents and carers.
The resources include; parents and carers courses presented by Myleene Klass, online video resources and weekly guides covering a huge range of topics, including:
Online Relationships

Fake Profiles & Social Bots

Online Bullying

Online Grooming

Child Sexual Exploitation (CSE)

Sexual Harassment & Violence

Sexting

Line Streaming

Online Identity

Screen Addiction

Online Challenges

Overspending

Social Media Platforms
Online Gambling

Radicalisation, Terrorism & Extremism

Age Appropriate Content

Copyright & Ownership

Hacking

Fake News

Online Fraud

Online Reputation

Personal Data

Pornography

Targeted Adverts & Pop Ups

The Dark Web

Games & Trends
A letter to all parents and carers was sent out on Tuesday 21st November by our Designated Safegaurding Lead, Mrs E Phipp, providing parents and carers a unique link to Guilsborough Academy that will allow them to access the National Online Safety content.
Please refer the following 'video walkthrough' below for a quick introduction to the platform:
As a parent/carer, if you require your unique Guilsborough Academy link or have any further questions regarding access, please email:
Miss K Wright (access details) kwright@guilsborough.northants.sch.uk
At Guilsborough Academy we teach 'e-safety' through the ICT curriculum to remind students of the importance of keeping themselves safe online. At home, sometimes children can be given unsupervised access to the Internet. This, potentially, allows them to access all kinds of society (both good and bad) and bring them virtually into their homes. Below are also some useful guides and links to help you to keep your children safe online.
Advice on social media sites & online platforms
Please find below a guide we've produced providing advice on the various social media sites and other online platforms.
Vodafone Digital Parenting
Vodafone launched a really useful website called 'freegenday.com'. It offers parents/carers information and advice about the latest digital technologies and the kind of challenges children might face in their digital world.
The Northamptonshire Safeguarding Children partnership