Board of Trustees
The Trustees are the accountable body for Guilsborough Academy. Please see here for additional information.
Guilsborough Academy has a Board of Trustees which acts as an advisory board to support and challenge academy leaders. They meet at least once per term.
The Chair of the Board of Trustees is Mr Kevin Rogers. Further information on our Board of Trustees can be found on the link above.
If you would like to contact any member of the Local Governing Board, please contact the Governor Clerk, using the email: governorclerk@guilsborough.northants.sch.uk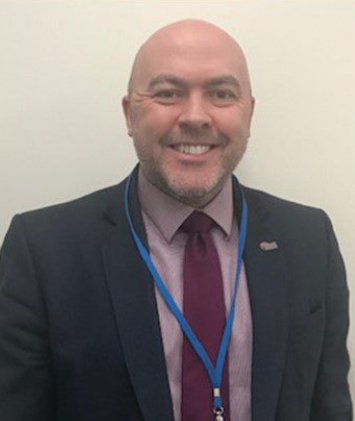 Kevin Rogers, Chair of the Board of Trustees
Solicitor of the Year for Northants in 2016, President of the Northamptonshire Chamber of Commerce from 2018, in his 'day job' Kevin is Chairman of the Board at Wilson Browne Solicitors, one of the largest firms of solicitors in the county, with 6 offices and over 160 staff. His teams are responsible for marketing and business development, human resources and operations including compliance, ICT and facilities management. Kevin also heads the Commercial Services offering for the firm.
Kevin practices in commercial dispute resolution and professional negligence and is recognised by the Legal 500, the 'who's who' of the legal profession. He trained in both Manchester and London firms and has acted in a number of high profile cases that have attracted a good deal of media coverage. He is proud to act for local and national businesses, from sole trader to large companies, providing innovative funding options and practical commercial advice for clients large and small.
Kevin is also a SEMLEP Enterprise Adviser and has been attached to Guilsborough since 2015 in a voluntary capacity that aims to link the classroom with the world of business, and regularly arranges visits to the school from key members of the business community. Kevin lives locally in Brixworth with his wife and two young children.
Guilsborough Multi Academy Trust
An exempt charity and company limited by guarantee registered in England and Wales No 07535683
Registered Office: West Haddon Road, Guilsborough. Northampton NN6 8QE