Governing Body
The Board of Directors are the accountable body for Guilsborough Academy. Please see here for additional information.
Guilsborough Academy also has a Local Governing Board which acts as an advisory board to support and challenge academy leaders. They meet at least once per term.
The Chair of the Local Governing Board is Mr Peter Moyes. Further information on our Local Governing Board can be found below.
If you would like to contact any member of the Local Governing Board, please contact the Governor Clerk, using the email: governorclerk@guilsborough.northants.sch.uk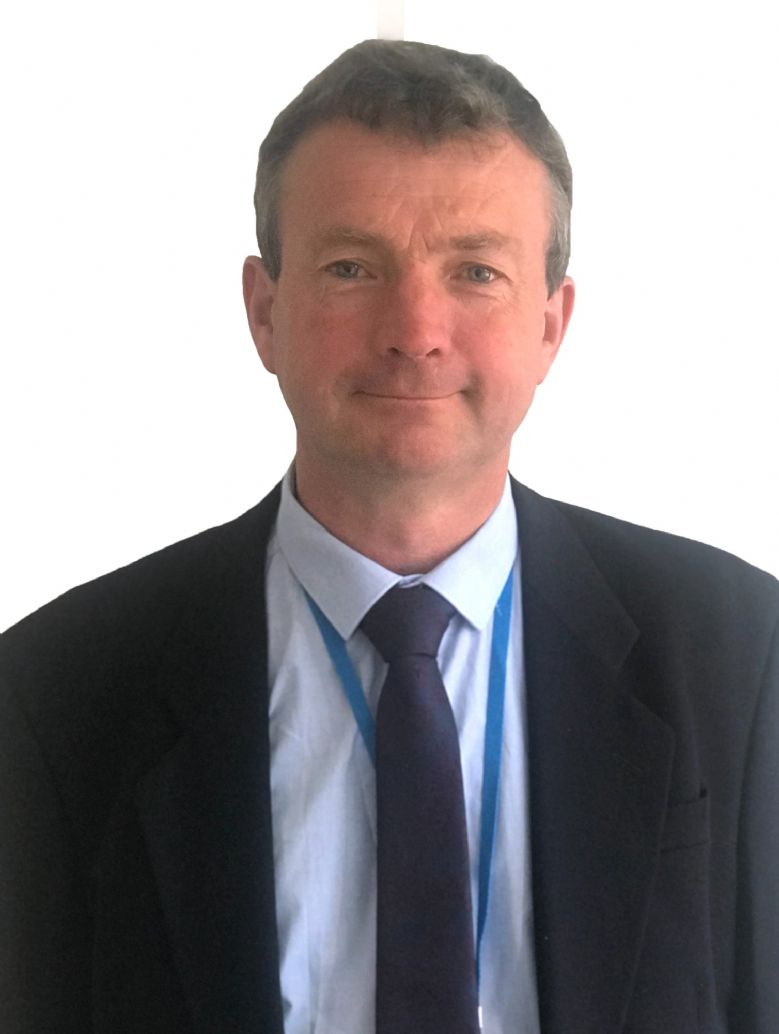 Peter Moyes, Chair of Guilsborough Academy Governing Board and Nominated Governor for SEND and Pupil Premium
I am proud to serve Guilsborough Academy as Chair of Governors since March 2020, having previously served as Vice Chair since September 2018, and a community governor since June 2017. I am married to Linda and we have four 'young people' who have been, or still are, students at Guilsborough. We have lived and worked in Thornby for over 20 years now and I manage Thornby Farms, a mixed farming business, so I know this beautiful part of our county well and have significant local knowledge. I am also a Parish Councillor and Chair the Thornby Parish Meeting.
My initial reason for becoming a governor was to give something back to Guilsborough that has given so much to help my family on the road from childhood to adulthood. My desire now as Chair of Governors is to help Guilsborough Academy become the best that it can be and to help raise progress and outcomes of all students regardless of their background and life experiences. The education of our young people should be one of the most important aspects of our lives and as a Governing Board we will strive to ensure that Guilsborough is outstanding in teaching, learning and leadership. We seek to ensure that our Academy is a place where all students are valued and can develop their own self-esteem and confidence, which, when combined with excellent teaching, will help them achieve their potential, both academically and personally, and ultimately become the best future leaders and members of society that they can be.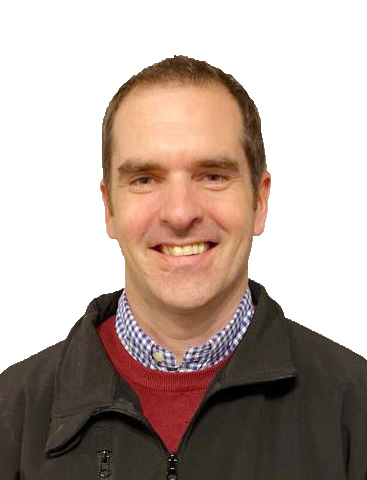 Andrew Cushing, Community Governor and Nominated Governor for Personal Development, including well-being and mental health
I was delighted to have been appointed Community Governor for Guilsborough Academy in October 2020. This is my first such role but I have been surrounded by family members involved in Education most of my life and felt that it was time for me to become personally involved and contribute to the academy and community, especially as my daughter attends the academy.
My 25 year career in business means that I have a developed considerable experience and skills which I believe I can use to assist the development of the Academy. Throughout my career I have been primarily involved in marketing and would like to support the Academy in the promotion of its Ethos and Values and in its engagement with the community and prospective students and teaching professionals.
I have also developed a personal and business interest in mental and physical health and wellbeing and want to support the Academy in developing resources and capability in this extremely important area for us all.
Derek Doran, Community Governor and Nominated Governor for Leadership and Development
Derek is a parent of two children, one currently in the sixth form at Guilsborough and one just started the first year of University - after attending Guilsborough Academy.

He is a director of his own management consultancy specialising in housing and planning matters, particularly neighbourhood development plans and building affordable houses in villages. As an ex- Director of a National housing association he has experience of performance management, organisational development and delivering equalities outcomes.

He believes in ensuring all children and young people should receive the best educational experience possible, setting them up for life.
Tabitha Droy, Community Governor and Nominated Governor for Leadership and Management, GDPR and The Website
I feel privileged to have recently been appointed as a Community Governor and I am delighted to be joining such an experienced and passionate team. I come to this new role having had a long interest in Education and a local community involvement that has included being a member of school friends and PTAs; as my two sons have made their way from pre-school to secondary.
Before moving to the area, I worked for BBC Radio, working on a variety of productions and projects that often brought lots of people together. Whilst there, I worked on programmes for both the Learning Zone and BBC Education, before heading over to Arts and Music.
In 2012, the Droy family left the lovely peaceful village life of the Northamptonshire countryside for a two and half year adventure in Mumbai, India. Upon our return, I co - founded The Piano Technology School, with my husband Steve, providing independent vocational training for anyone wanting to be a piano tuner. Part of my role is to provide business development and support trainees into work and further training, which brings experience of various Government Education departments and the Independent Higher Education Association. I am also a member of the Federation of Small Businesses.
I am a passionate advocate for the Arts and Education and believe creative enrichment should be available to all and has a role to play in early intervention strategies, supporting children and families when they need it.
I am looking forward to bringing my experience as a business owner, trainer and active community member to the governing body at Guilsborough. I feel the time is right for me to take all my interests in the ever changing education landscape and learn how I can best contribute to strategies that will ensure the long term future success of both students and staff at Guilsborough Academy.
When I am not bingeing a box set or listening to a podcast, I enjoy a walk with friends and having a house full of teens most weekends. Anyone who knows me knows I love to dance, and my love of radio has never left, so you can sometimes catch me on the community station.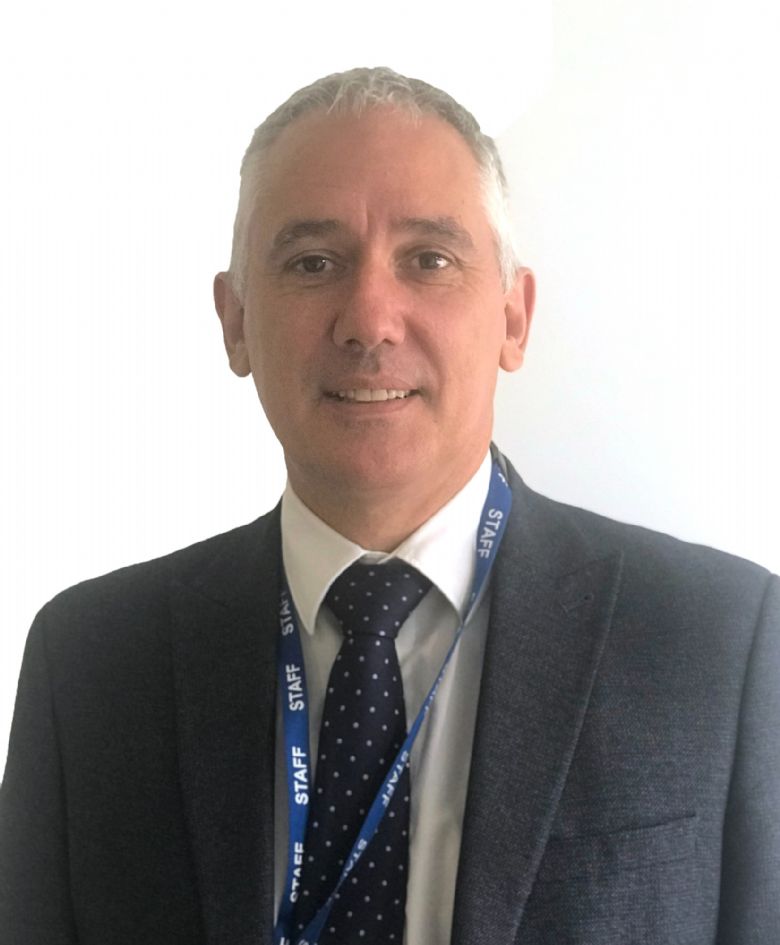 Simon Frazer, Principal of Guilsborough Academy
Simon Frazer has 25 years of experience in education across Northamptonshire, Bedfordshire, and Gloucestershire. He has senior leadership experience in three large secondary schools and has a track record of successfully improving schools and delivering high standards.
Simon is committed to the all-round education of young people and removing barriers to learning for Disadvantaged and SEND learners. When not at work, he has a coaching role at his local swimming club, preparing senior swimmers aged 13-19 prepare for County, Regional and National Championships.
Adelaide Fretwell, Staff Governor and Nominated Governor for Behaviour and Attitude
Having sat as a staff governor for 5 years at my previous school it is a privilage to have the opportunity to be staff governor at Guilsborough Academy. I am a Humanities teacher with a specialism in History and joined the school in September 2018, having relocated back to Crick where I grew up. Previously I was Head of History, teaching in North London for 8 years. I am a mum of two lively boys under the age of 6 who attend feeder schools to the Academy so have close community links.
During my time as governor in my previous Academy I worked with ASCL during the advertising and appointment of our new Head teacher and was closely involved as the link between student voice and the governing board. Furthermore I was actively involved with OFSTED interviews, helped restructure the staffing of the school and was actively part of discussions relating to the appeals process, entrance exams and the move to becoming a Multi Academy Trust.
I feel the role of staff governor is unique and crucial. I was motivated to apply as I felt I could be an approachable and knowledgeable link between the staff and the governing board. Cohesion between leadership and the staff body is something I feel passionately about. As Nominated Governor for Behaviour and Attitude I want to ensure we have robust structures in place to ensure the school is an environment where all students can reach their full potential, and there are no barriers to learning. I feel particularly passionate about praising our students for their fantastic achievements and efforts. I have recently been appointed as Career Link governor, in which I will aim to both challenge and support our careers service to ensure our students get up to date and useful information to plan their futures.
Kelly McColl, Community Governor and Nominated Governor for Quality of Education
It is a pleasure to be serving on the Guilsborough Academy Governing Body. I have six years of teaching experience, and work at a local secondary school in the area teaching English. I am also the PSHE Coordinator and the Director of Year 8. I am working on the Quality of Education with Guilsborough in my Governor role, which fits perfectly with my great passion of ensuring that all young people have the very best education and are offered the best life prospects through their education, in an academic sense as well as a pastoral one. I am an advocate of Mental Health awareness, and wish to ensure that all young people have the access to the right support for their needs.
Simon Rose, Parent Governor and Nominated Governor for Personal Development including Safeguarding
I have two school aged daughters and until recently lived in Guilsborough. It is important to me to play an active part in my local community. With a professional background in education, acting as a parent governor at the academy is a voluntary role where I believe I can add some value. It is rewarding to work with a variety of people from different backgrounds and with a range of experience where, collectively, we can help make a positive difference for the students as Guilsborough Academy.
Nick Salisbury Community Governor and Nominated Governor for Quality of Education
I am very proud to have been appointed as a Governor of Guilsborough Academy, I live in the local area and believe my experience and knowledge of the education sector will help benefit the pupils of Guilsborough academy, ensuring they have the best possible education and opportunities. I currently work as a Co-Principal at Sir Christopher Hatton Academy, which is an outstanding secondary academy, based in Wellingborough.
I began my teaching career in Northamptonshire in 2002. In 2003 I moved to Southampton where I took on my first role in management as second in science at a rural Hampshire school. In 2006 I became Head of science at an inner city school in Southampton.
In 2013 I joined Sir Christopher Hatton Academy as Assistant Principal with responsibility for science. The following year I was appointed as Senior Assistant Principal with responsibility for standards and progress of students across the academy whilst retaining strategic overview of the science department. In 2016 I was appointed Vice Principal in charge of Teaching and Learning. In 2019, I was incredibly proud to be appointed Co-Principal of Sir Christopher Hatton academy.
Outside of work, I enjoy watching and participating in sporting activities. I am a keen supporter of Coventry City and whenever possible will take my children to watch a game.