Remote Education
As part of the response to the coronavirus pandemic and the need for students to continue their education remotely, we have provided below details about our remote education offering.
We have produced a flow chart to help parents/carers to understand our remote learning procedures for if an individual student has to self-isolate or when a group of students need to be remotely educated.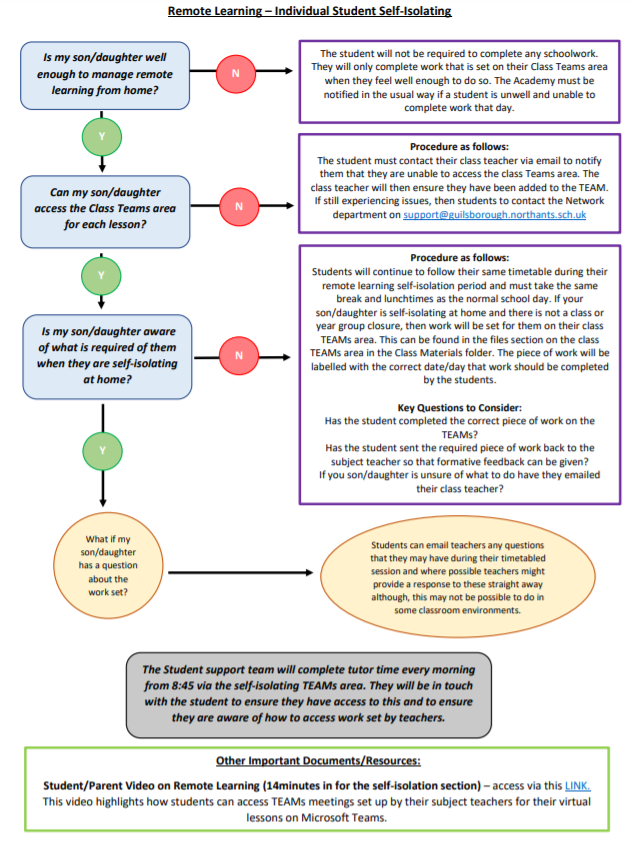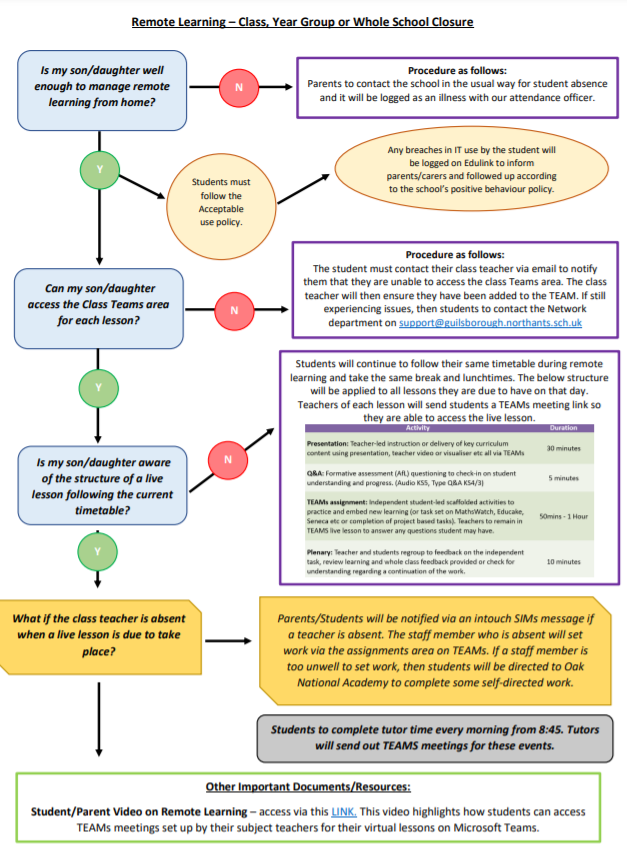 Attached is also a useful guide for parents/carers on remote education alongside FAQs on Microsoft Teams.