Why Train With Us
Training Centre Opportunities
On the 6th September 2018 Guilsborough Academy opened its doors to a new teacher training centre formally known as the caretaker's house.
As a satellite hub of the Grand Union Teaching Partnership at Towcester's Sponne School, we support teacher training in SWAN Alliance schools. Their graduates are highly sought after within local schools and beyond.
Comprehensive teacher training support
Our PGCE course, validated by the University of Leicester, is in continual demand. Training takes place either in their purpose-built training suite based at Sponne School or within partnership schools in Northamptonshire and Milton Keynes. Most trainers are practicing teachers, experts in their specialisms. A dedicated School Based Tutor supports the trainees and guides them through their training year, along with a specialist course leader who oversees their training and progress.
The centre offers a tried and tested route into teaching for the local community. The trainees include career changers, return to work parents as well as recent graduates. Their graduate employment record is 100% for the past two years with an average of 84% of recruits taking up their first teaching post in local schools - statistics that are well above the national average.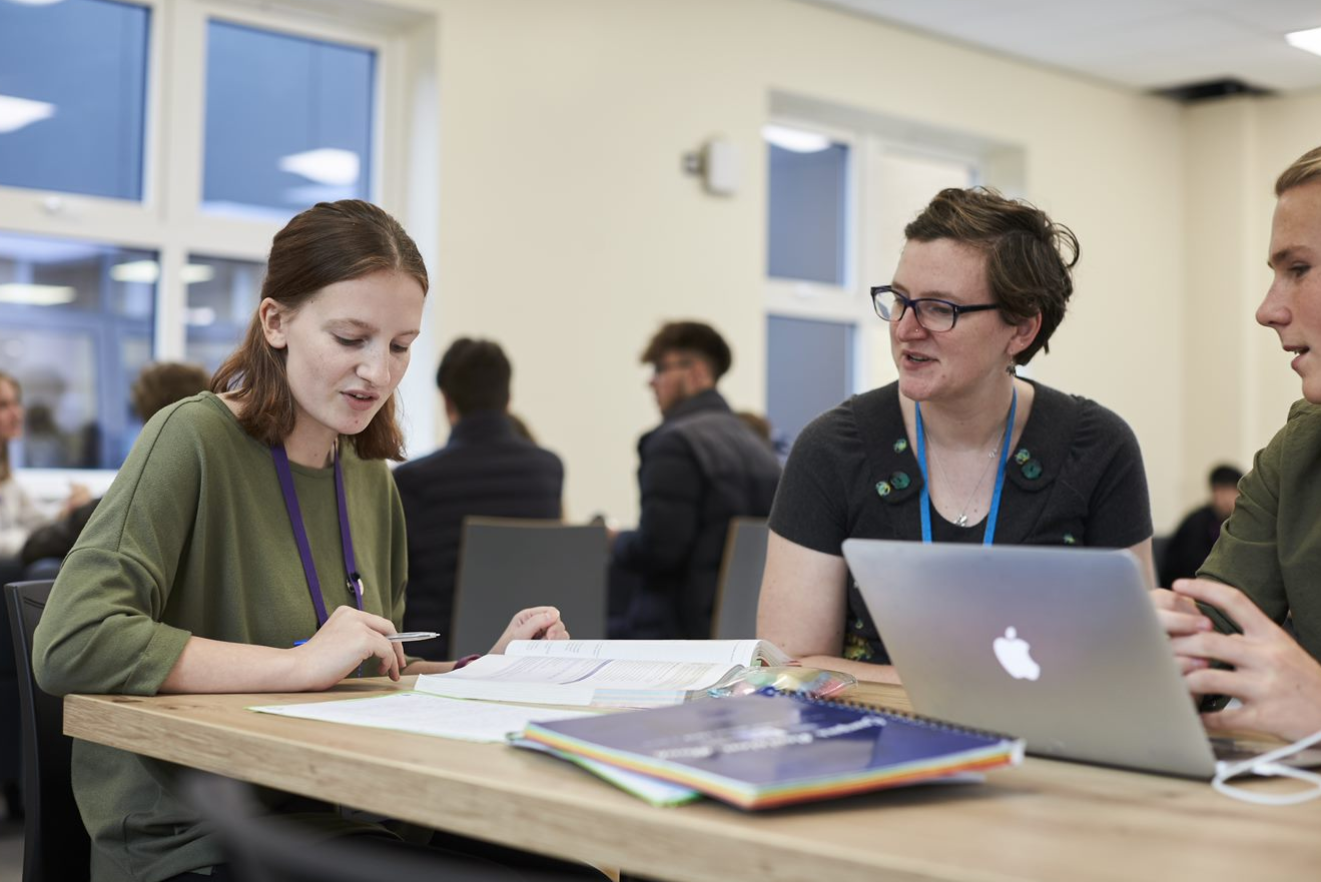 University connections
We have formed partnerships with other teacher training providers such as Ashlawn School, The University of Warwick and The University of Leicester. We're also looking to work alongside other educational establishments to offer a variety of opportunities for current Guilsborough Academy staff. This will help extend their current skills set and continue to enhance their professional development.
Do you want to find out more?
Are you looking to train in a secondary subject for Maths, Biology, Chemistry, Physics, Languages, English, Geography, History, Art, Physical Education, Business Studies, Computer Science and Social Sciences? Then get in touch. Here's a link to our teacher training leaflet that highlights the potential tax-free bursary you can receive for training to be a teacher.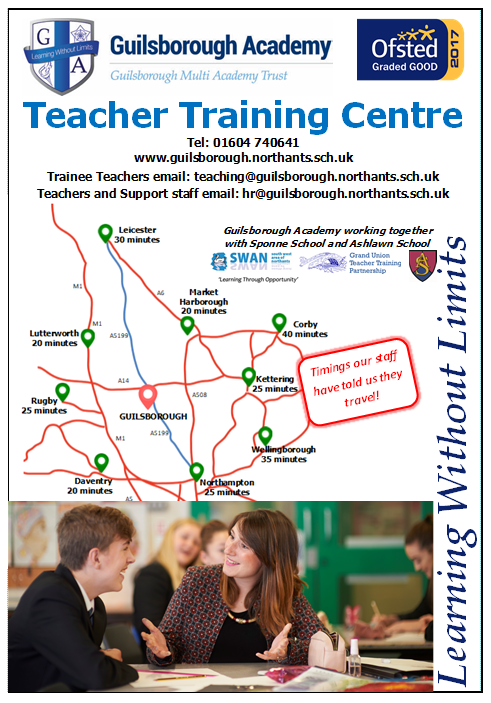 Contact Details
Telephone Number: 01604 740641
Email Address: teaching@guilsborough.northants.sch.uk
GUTP Website Details - www.gutp.co.uk
GUTP Contact Details – gutp@sponne.org.uk
School Experience Programme
Guilsborough Academy offers places on the School Experience Programme. Spending time in a classroom is the ideal way to strengthen your application for teacher training. School experience gives you the chance to watch lessons and see for yourself what the life of a teacher is really like. It also allows you to draw on your own examples in your application and interview.
The School Experience Programme (SEP) is run by the Department for Education and offers places to those wishing to commence initial teacher training (ITT) in a secondary school subject.

For further information on the school experience programme, visit https://getintoteaching.education.gov.uk/school-experience or alternatively contact teaching@guilsborough.northants.sch.uk