English
Our mission for students is to allow them the space, the time and the resources to discover new, and develop existing, passions for reading and discussing, writing and editing. Our intent is to offer a structured and considered curriculum which enriches students' understanding about the world and themselves.
Our Curriculum
It is widely accepted that reading has the singular greatest impact on a student's success, across curriculum areas and we therefore prioritise reading in our own curriculum – good reading habits lead to progress in writing, spelling, punctuation and grammar, organising ideas, vocabulary AND our cultural capital. The very nature of our subject means that students will explore themes such as identity and relationships, love and war, justice and fear; whilst examining, and experiencing, the vast spectrum of emotions at the very heart of human existence. We are so lucky to spend our days enriching minds and souls with great literature and voices from across time and continents; we wouldn't choose to spend our lives any other way!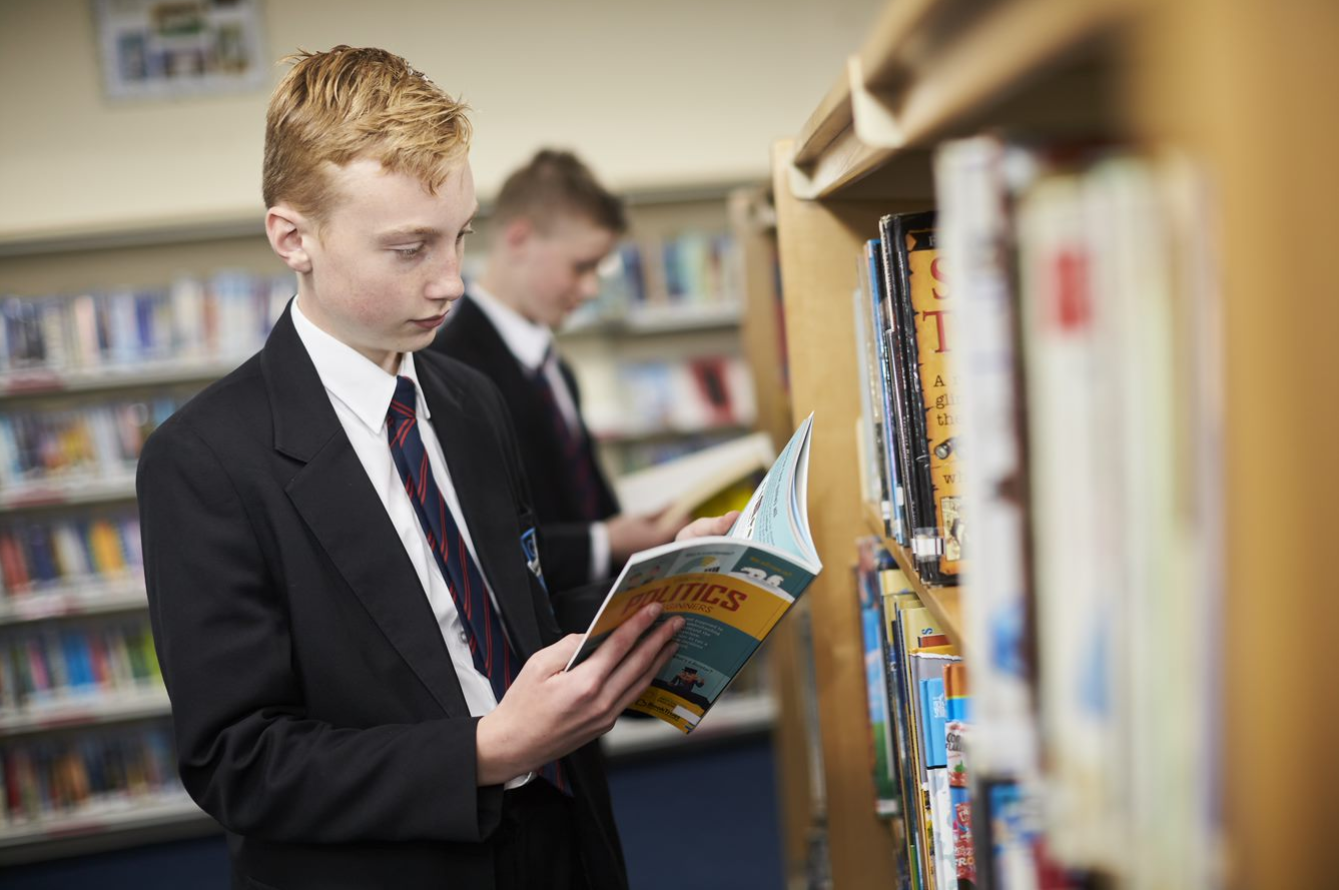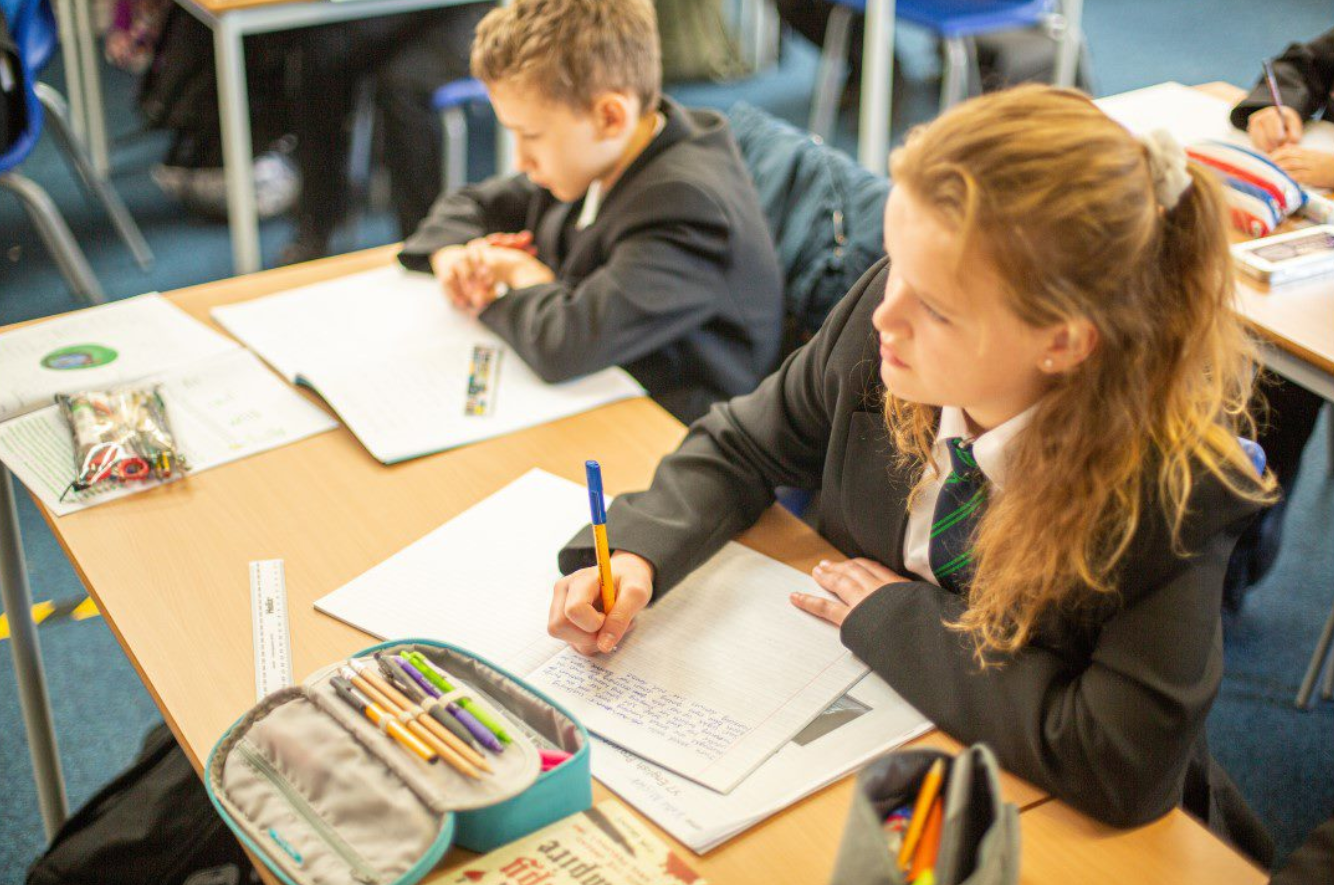 Our curriculum in English supports Guilsborough's ethos of 'learning without limits'.
Across Key Stage 3 and 4, we offer students a word-rich approach to learning, focussing on crafting writing skills and building their vocabulary through deliberate practise. We teach a broad range of texts, from classical myths to modern novels, develop students' cultural capital through an understanding of their literary heritage. We consciously select texts written by diverse authors, to ensure that students respect how texts and languages have influenced each other, particularly across Europe, Africa, the Near East and America.
It is widely accepted that reading has the singular greatest impact on a student's success across curriculum areas; we therefore prioritise reading in our own curriculum. At Key Stage 3, students have a fortnightly LRC lesson dedicated to the Accelerated Reader programme. Reading for pleasure and for understanding also form a core part of learning in lessons and by Key Stage 4, we want students to be able to employ a range of reading strategies confidently when independently approaching unseen texts.
We aim to build students' love of English and aspire for them to continue study at Key Stage 5. We offer two engaging and challenging courses: A Level Literature and A Level Literature and Language. Many of our A Level students have gone on to study English at Russel Group universities, including Oxford and Durham.
Our English curriculum journey shows how we develop the skills of our students and the topics the students cover in each year. Click on our learning journey below to view it in more detail.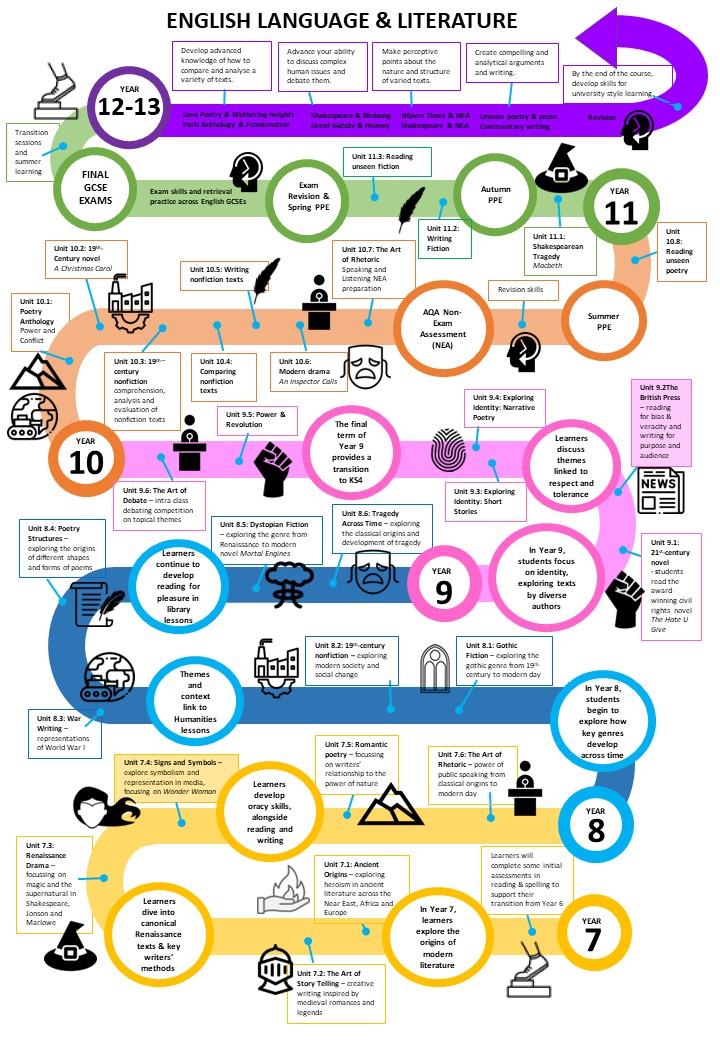 What is English like at Guilsborough?
Please watch our short video to see what studying English at Guilsborough is like.
I'm surprised, really, to be enjoying Shakespeare – it's a really good story!
Year 11 student
I really loved creating my evil villain and I learn lots of new vocabulary every lesson.
Year 7 student
English has proved such a great A Level choice – we read lots, talk loads and debate all sorts of interpretations. I am even enjoying writing my NEA!
Year 13 student
Where will English take me past Year 11?
SIXTH FORM
As a core subject through primary, and years 7-11, when students come to choosing their A Levels, many see A Level English as natural progression. Although students may not see a definitive career in English in their future, the academic and cultural benefits are unquestionable. Discursive and exploratory essay writing; informed and perceptive debating; reading with insight and interpretation: the skills are endless, and widely recognised by higher education providers and employers.
At Guilsborough, we offer 3 subjects within the English Department:
A Level English Language and Literature
A Level Media Studies (studying this at KS4 is not necessary, though can be useful)
Please click on the different courses to explore studying these subjects at Guilsborough Sixth Form.
English and / or Media Studies complement many other subjects. Natural links are made between Humanities and Arts subjects however they can also complement science, business and maths subjects, to offer students the opportunity to concurrently develop their reading, interpretive and essay writing skills
CAREERS
Pursuing English at A Level, and beyond, opens many doors in the world of work. Some of the more obvious professional routes would be Journalism (and its sub-disciplines e.g. Sports Journalism), Teaching, Lecturing, Advertising / Marketing and Publishing and Editing.
Other, less obvious career paths include:
Logistics
Politics and Public Service
Hospitality and Events
Graduate schemes at large multinational corporations such as PWC, Deloitte and M&S
Some of our past students who have studied English and / or Media Studies now have careers in:
Teaching: secondary (English, Drama, Theatre Studies) and primary, politics, the police force, social care
Please visit out Careers Guidance page for more information
Useful resources to support learning in English
These resources are useful for students to help consolidate knowledge learnt in lessons and to aid revision;
LitCharts
An online resource which offers summaries, annotations and in-depth analysis of a whole spectrum of Literature texts. A great starting point when studying a new text.

Explore LitCharts by clicking here.
No Fear Shakespeare
A wonderful online resource which offers full translation (alongside the original text) of Shakespeare's plays, as well as summaries, thematic insight and character studies.

Explore No Fear Shakespeare and Spark Notes by clicking here.
Mr Bruff
An English teacher turned Youtuber – Mr Bruff has created innumerate videos on Language and Literature to support students' independent analysis and understanding.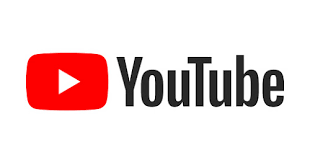 Explore Mr Bruff by clicking here.
VLE
Our online portal for English at Guilsborough Academy. Here, you will find the resources for the delivery of our curriculum, by year group

Explore The English VLE by clicking here