Beliefs and Ethics
"Be the change you want to see in the World" (Mahatma Gandhi)

"Faith is the evidence of things hoped for and the substance of things not seen" (New Testament).
Our Curriculum
Beliefs and Ethics is a thread running through the KS3 Humanities curriculum from year 7 to 9. The content covers key beliefs of the main religions including Christianity as well as non-religious views. A range of interesting current ethical issues are also covered with debate and classroom discussion being very much a part of lessons.
Our Beliefs and Ethics curriculum journey shows how we develop the skills of our students and the topics the students cover in each year. Click on our learning journey below to view it in more detail.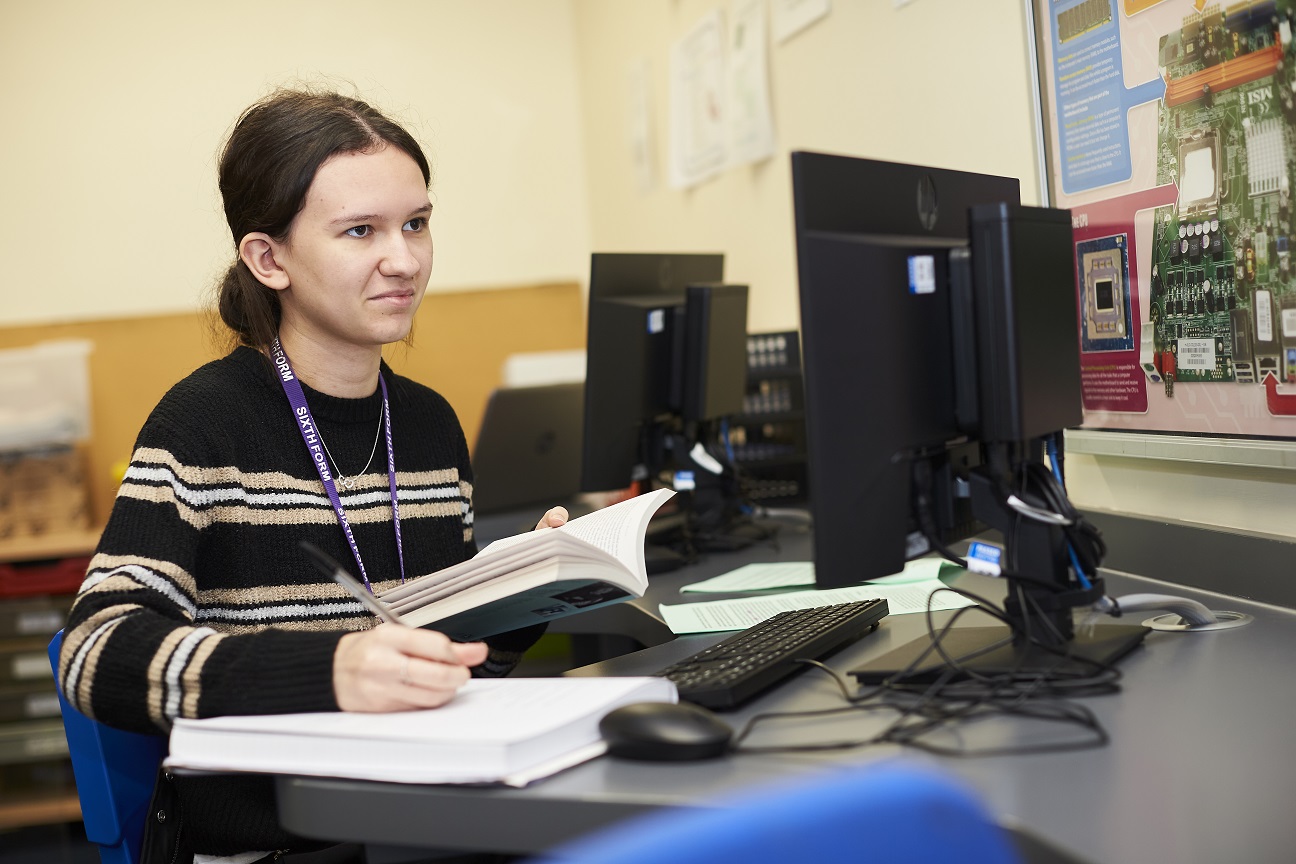 Core values? Attributes of our students- known and desired?
We aspire to be our best and to do our best for others
To ensure high quality outcomes for all students, irrespective of their personal circumstance.
To maintain a broad and balanced curriculum for all key stages which includes ample opportunity for stretching our students.
To overtly celebrate the successes of our alumni, creating positive role models to raise the aspirations of all students.
To create bespoke packages of intervention to ensure all students are able to strive to reach their potential.
To deliver a robust curriculum whereby an increasing number of students access the EBACC.
We respect ourselves and others
To teach our students to respect one another's beliefs and opinions. To create a safe society within schools which allows all students to flourish emotionally as well as academically.
To develop students' understanding of wider issues they or their peers may face in life.
To provide opportunities for all of students to immerse themselves in their local communities and be ambassadors for our academy we can all be proud of.
Our learning knows no limits
To constantly strive to improve the experience of everyone at Guilsborough.
To constantly review the curriculum offer for our students to ensure it continues to improve.
To respect the value of learning outside of the classroom, providing a rich range of experiences for all students.
To ensure all students follow an appropriate programme of study centred on their individual needs.
To maintain that all stakeholders are learners who strive to constantly improve.
To develop a life-long love of learning
We are global citizens ready for the 21st Century
To prepare all students for an ever changing world of work by developing the skills they need to adapt to technological advances.
To ensure we never miss an opportunity to improve the literacy and numeracy of our students.
To allow our students to experience first-hand interaction with employers throughout their time at Guilsborough.
The Framework of our intent
Our curriculum aims are to develop…
knowledge, behaviors, and skills are developed with a particular emphasis on empathy, exploration of meaning and spirituality, questioning, challenging viewpoints with respect, courage to express own deeply held beliefs and meaningful experiences hence encouraging resilience and confidence; new knowledge of terminology and key concepts for a range of beliefs at KS3 and deep knowledge and understanding of Islam and Christianity at KS4. Students develop the skills of presenting contrasting arguments to reach justified conclusions.
Prepares learners for life in a modern diverse British Society through understanding a wide range of perspectives
KS3 aims to build on learners knowledge and understanding from KS2, building a common foundation of knowledge and understanding and introducing skills for GCSE questions. Flexible skills are highlighted to students throughout the key stages.
Adaptive approach to teaching- teaching to the top- all learners are encouraged to aim high and excel while being supported to access the curriculum at all levels of ability. Effective learning approaches at KS4 include dual coding through structured and creative mindmaps, and integrated elaborative practice through the constant challenge to extend explanations.
Range of topics being studied provides relevance to life and belief in the 21st Century, including at KS3 the beliefs of Sikhism, Christianity, Islam and Hinduism and the range of actions towards several modern ethical issues. And at KS4 the core beliefs and diversity of views in Christianity and Islam.
Meaningful link to other dept areas – skills/knowledge transference with strong skill support for History and English at KS4, particularly through the development of written arguments from contrasting points of view
Improving memory skills to enable students to retain and recall information though a range of structured approaches including dual coding
Robust assessment which is plotted throughout KS3-5. Feedback is a common and consistent feature= Learning for students and staff is a continuous cycle.
Here are some of the key features you can expect from the RS department:
At KS3:

Variety f tasks in every lesson- to foster passion and enthusiasm( for the subject
Memry work being used with links to previous lessons
Boks that have high levels of presentation and progression
Deep marking f assessments and high quality DIRT from students
All learners are supprted and challenged in their learning
Data is used t inform teaching
High expectatins for all learners with extra being deployed as appropriate for DS/SEND

At KS4:

An enthusiasm fr the subject from staff and students
All lessns provide a focus on assessment through "Question Steps" introduction, using question structure from AQA paper (2, 4, 5 & 12 mark questions
Range f visual resources to engage students with abstract concepts of belief, building on prior learning and key concepts.
Judicius use of high-quality supporting texts to provide a referenced framework for learning – Oxford AQA A text, with supporting independent study guide for homework tasks to consolidate understanding. Online resources are used to support all 8 sections of the course, including Seneca, Kahoot and Quizlet.
Students are encuraged to develop independence and resilience from Year 9 by constructing and managing their own revision folders, hence building their own framework for review, revision and consolidation of learning.
A cmbination of challenge and support to enable students to develop writing skills for longer questions through simple and complex writing frames for students at different levels of ability including DS and SEND.
Students develp a secure understanding of how to develop more complex written argument through constructing chains of reasoning.
To do this, we ensure that…
Students feel supported through the creation of a secure environment in which they can share deeper aspects of belief in a respectful environment, learning from one another. In doing so they develop the values that should characterise the subject including respect, appreciation of differences and value for depth of belief including that which is alien to their own experience.
At KS4:

Key bjectives and Question Steps Lesson slides provide a consistent structure for each lesson, focusing on example short and long answer answer questions for the topic
Students believe they shuld aim for the top and that target grades are simply a benchmark.
Knwledge of a range of topics is delivered via a variety of ways – wherever possible concrete examples and video are used to explain more abstract concepts of belief, with visiting speakers and the option of visits to places of worship to support the development of deep learning,
Lnger 12-mark questions are regularly set for homework allowing students to develop depth of understanding through constructing their own beliefs.
shrt and long tasks e. g. letter writing, speeches, formal essays, newspaper pieces.

Independent learning through self-study guides for homework
Consistent skills led learning throughout all year groups- information gathering, critical thinking and judgement forming, evaluation of situations and formulation of articulate arguments.
Some KS3 assessments have now been modified to match the wording/style of GCSE questions to enable smooth progression to GCSE
KS4 WAGOLLS/WABOLLS used to show good practice and place emphasis on students to improve answers. DIRT and support sheets deployed support students and provide challenge to improve.
KS3 – There is a diverse range of topics being studied
KS4 – End of topic tests from Y9 onwards create a solid understanding of the consistent structure of assessment for each of the 8 topics, allowing students to focus on skills of constructing sound written explanations and arguments for a variety of question styles.
The single aspirational point to conclude
We want to inspire students of Religious Studies to expand the envelope of their understanding and develop the skills to analyse and evaluate what they learn in the process
Guilsborough Academy Vision

How we embed this

We aspire to be our best and to do our best for others

High expectations in every lesson with a drive to make rapid progress
Team work and projects encourage/foster relationships between peers

We respect ourselves and others

High quality DIRT and reflection encourages our students to respect and be proud of achievements but also the next steps

Our learning knows no limits

Every lesson challenges but also supports learning through stretch & challenge seen in every task
Support and scaffolding is available for every learner

We are global citizens ready for the 21st Century

Our Curriculum provides a broad and balanced range of topics including social/economic/political
Appreciation and respect of different cultures and time periods is in every year.
Challenges faced by different countries/cultures/races/gender is covered in our SoL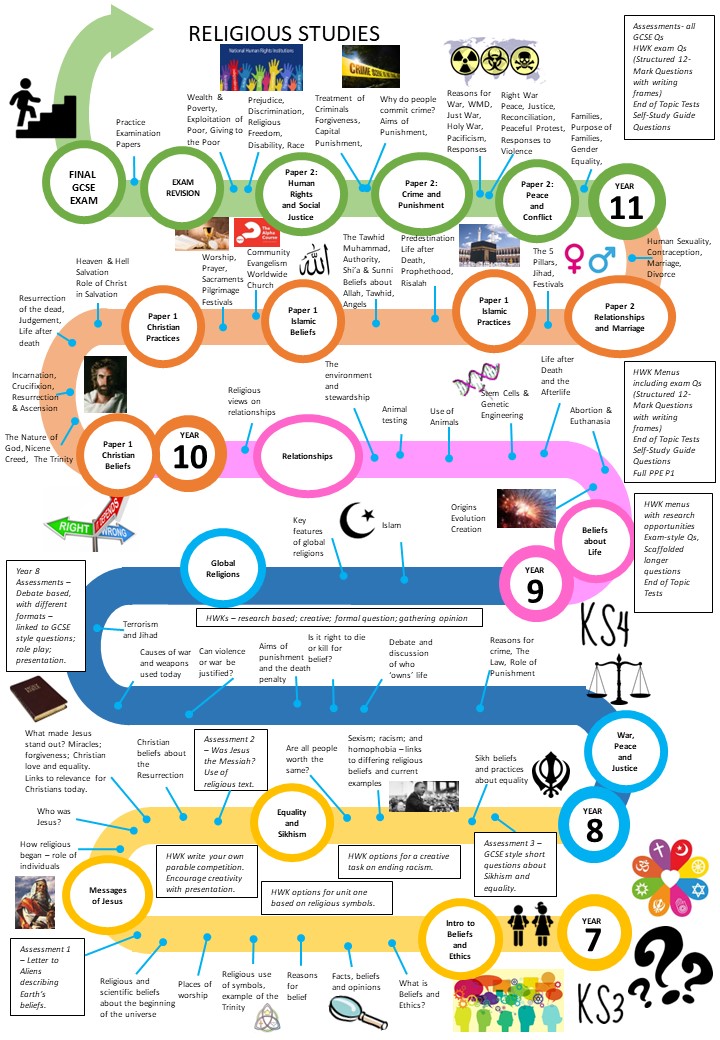 What is Beliefs and Ethics like at Guilsborough?
At Guilsborough Academy Beliefs and Ethics is an amazing course to gain a better cultural understanding and is a great way to express personal beliefs.
I love beliefs and ethics; it gives you an amazing insight into other cultures.
I am so glad I chose Beliefs and Ethics as one of my subjects! It makes me think very deeply about world issues.
---
Careers
After Sixth Form you will have many choices in front of you about the next stage of your life. With Beliefs and Ethics, you have transferable skills that will best prepare you for that next step. Some careers that use History directly would be
Civil Servant (working for Government)
Journalism
Academic researcher
Archaeologist
Solicitor/Lawyer
Event Planner
Police/Armed forces