Art and Design
The study of Art & Design offers students the opportunity to develop and practise their creative skills and develop a sense of visual literacy. Art is all around us in our daily lives from the chairs we sit on, the television we watch, the galleries we visit, the clothes we wear, the visual history of the world around us which is recorded. Everywhere the work of creative people plays its part and enriches our lives. Visual literacy is as important in the development of the individual as literacy and numeracy.
Our Curriculum
Our Art curriculum gives students, year upon year, the skills base to take their studies further. It gives them the confidence to express themselves creatively and take chances. Over time students are able to embed these skills and take more independence as learners, control their own study and devise new learning pathways. Contextualisation plays a key role for our art students and they will learn how art has not only recorded, but has shaped human existence and thought.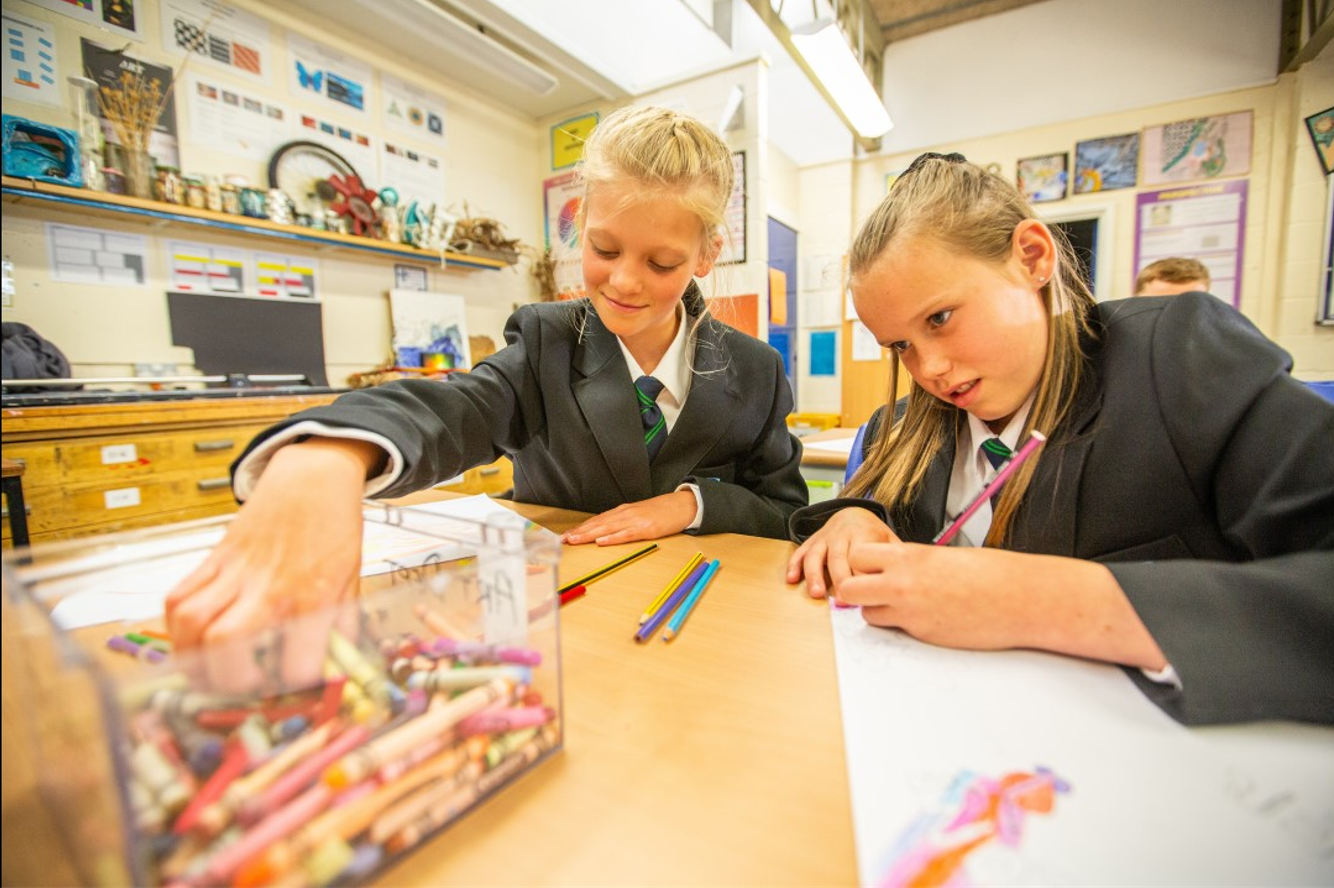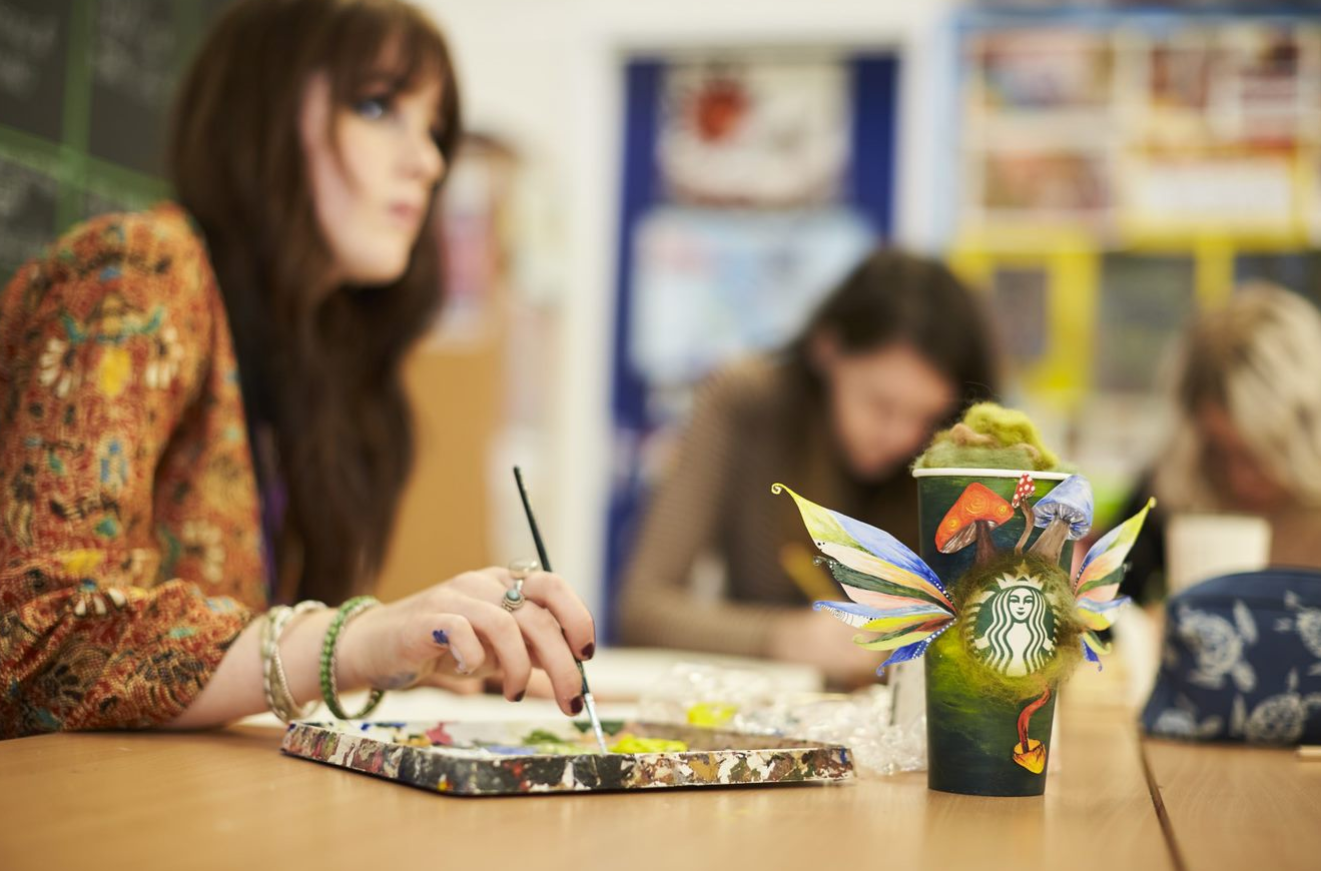 Guilsborough Academy Art Curriculum Intent
Vision/Aims
Our aim at Guilsborough academy Art department is to provide high-quality art and design education which engages, inspires, and challenges pupils, equipping them with the knowledge and skills to experiment, invent and create their own works of art. These skills and knowledge are aimed to prepare students for further study in art and the many careers that Art forms a foundation for.
With our inclusive nature, we instil confidence in students that they are all able to access and achieve throughout their artistic journey.
One of our key aims in Art at Guilsborough is to support the mental wellbeing of our students and for them to understand the benefits of being creative in support of their wellbeing.
Through our curriculum we encourage students to think critically and develop a more rigorous understanding of art, art processes and art history. Throughout all Keystages we introduce artists and consider how they have been influenced by their culture, society, and history. We encourage students in turn to respond to this with an awareness and appreciation for what drives us to create Art.
Our Art curriculum journey shows how we develop the skills of our students and the topics the students cover in each year. Click on our learning journey below to view it in more detail.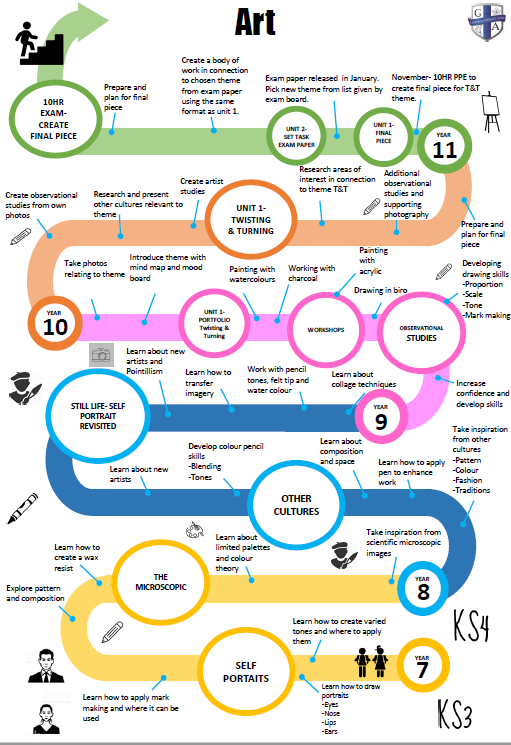 What is Art and Design like at Guilsborough?
Please watch our short video to see what studying Art and Design at Guilsborough is like.
I like using a lot more materials than at my primary school and learning new techniques. The Art rooms are really exciting
Sam, Year 7 student
I made a really good GCSE choice with Art. I find it relaxing because it is different to my other subjects and I like the creativity. There is a lot of work to do but we are guided through it bit by bit.
Katie, Year 10 student
Studying Art at A Level allowed us to learn to be more independent. It also gave us the opportunity to really experiment. Excellent teacher support has helped us to push past our limits and discover skills we didn't know we had.
Ivy and Alice, Sixth Form students
Where will Art and Design take me past Year 11?
SIXTH FORM
You will use the practical, creative and problem solving skills studied in Art in all aspects of your life. Some of you may wish to study Art further in our sixth form by choosing one of the following courses:
A Level Art & Design (Fine Art)
A Level Art & Design (Photography)
Please click on the different courses to explore studying these subjects at Guilsborough Sixth Form.
Both courses cover the subjects in great detail and will encourage you to become an independent learner experimenting with materials and techniques, studying artists, problem solving and finding creative solutions.
CAREERS
When you enter the world of work, whether after Year 11, sixth form or university, you will find that Art is used in many careers such as;
Website designer
Arts administration
Fashion designer
Animator
Video games designer
Photo journalist
Jeweller
Some of our past students who have studied Art at A level now have careers in;
Architecture
Illustration
Teaching
Landscape design
Freelance artist
Useful resources to support learning in Art and Design
These resources are useful for students to help consolidate knowledge learnt in lessons and to aid revision ;
BBC Bitesize
BBC Bitesize is an excellent website which covers KS3 and KS4. It is particularly good for GCSE and provides technical information along with information about portfolio content.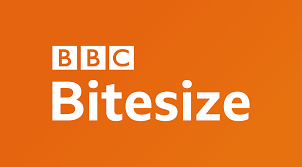 Explore BBC Bitesize by clicking here.
The Arty Teacher
The Arty Teacher has good YouTube tutorials covering technique and ideas for all age ranges.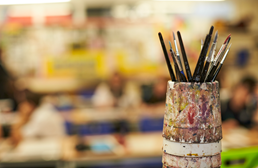 Explore The Arty Teacher by clicking here.
Pinterest
Pinterest is an excellent site for art students. It has a wealth of images related to different topics and students can create their own collection 'boards' related to the themes of their projects. The Art teachers also have their own boards based on the coursework and exam themes and students can 'follow' these.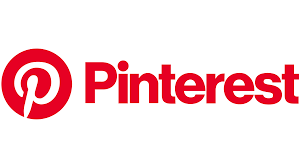 Explore Pinterest by clicking here.
Artchive
This is a great website for research into different art types, artists, resources and museums.
Explore Artchive by clicking here.
The internet has a wealth of information, both written and visual, for art students and research is very much encouraged to enable students to find personalised pathways through their course of study