German
If you talk to a man in a language he understands, that goes to his head. If you talk to him in his language, that goes to his heart.
Nelson Mandela
Our Curriculum
The Modern Foreign Languages curriculum builds upon prior learning at each Key Stage by revisiting many of the same topics in order to deepen knowledge and extend the repertoire of vocabulary whilst increasing linguistic and grammatical sophistication. Language learning skills and strategies are also developed at each Key Stage. We strive to immerse our students in the culture of the target language countries whilst promoting tolerance, understanding and appreciation of other cultures and communities.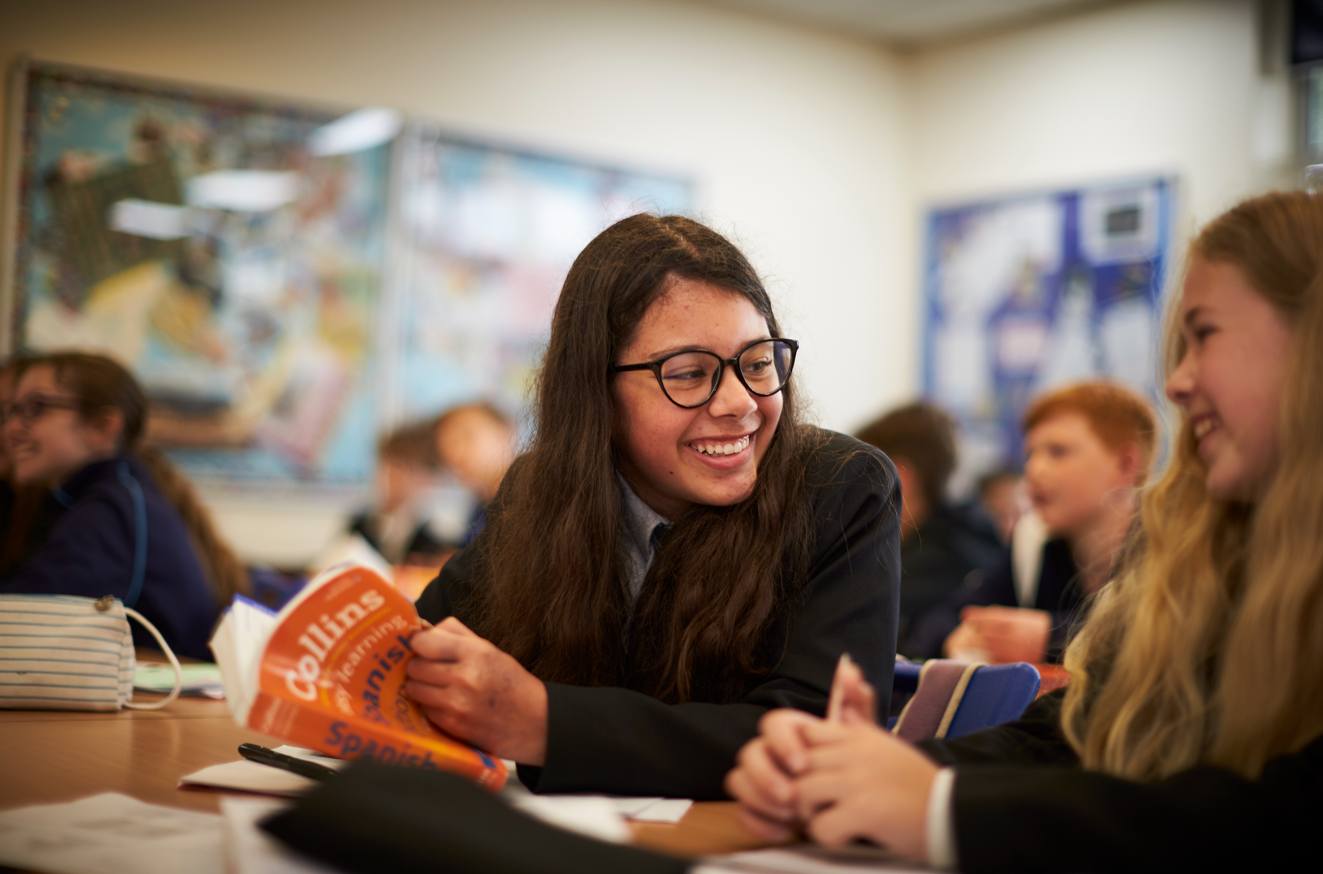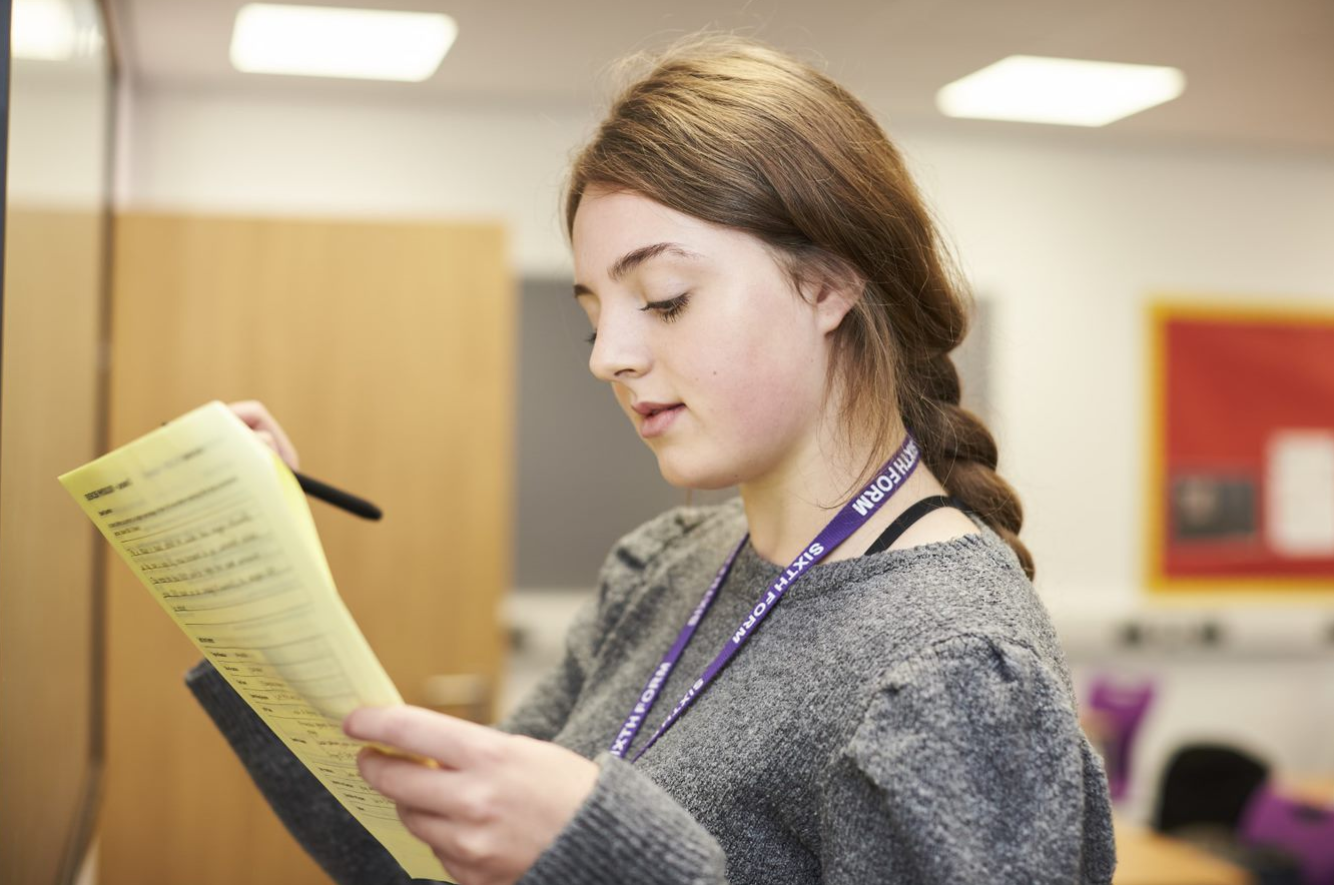 Our German curriculum journey shows how we develop the skills of our students and the topics the students cover in each year. Click on our learning journey below to view it in more detail.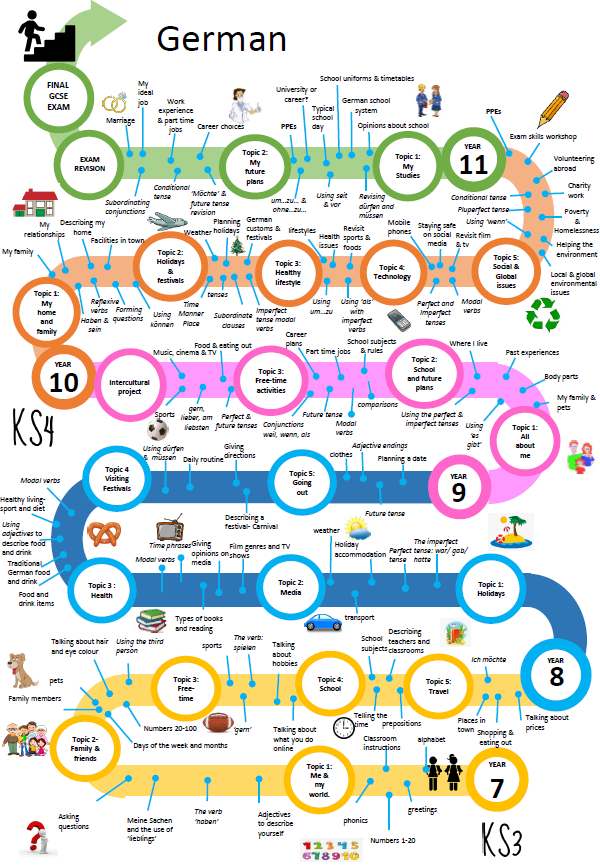 What is German like at Guilsborough?
Please watch our short video to see what studying German at Guilsborough is like.
Language lessons for me are an opportunity to experience different countries' culture, just by learning the language
Emma, Year 10 student
The small group sizes in sixth form has a really positive atmosphere and I really enjoy the discussions we have talking about German history, architecture, culture and our film study.
Loki, Year 12 student
Where will German take me past Year 11?
SIXTH FORM
If you enjoyed learning languages at GCSE, you may consider studying a language in Sixth form. We offer;
Please click on the different courses to explore studying these subjects at Guilsborough Sixth Form.
The courses build on the knowledge, understanding and skills gained at GCSE. It constitutes an integrated study with a focus on language, culture and society. It fosters a range of transferable skills, including communication, critical thinking and creativity, which are valuable to the Individual society. We will be looking on how German and Spanish speaking society has been shaped, socially and culturally, and how it continues to change. You will study aspects of the social context together with aspects of artistic life of German & Spanish speaking countries.
You will develop understanding of themes to the society and culture of the countries where German and Spanish is spoken. You will be using authentic spoken and written sources in German and Spanish. We will be also studying a film in Year 12 and a book in Year 13.
CAREERS
Language skills can be used in almost any career, and particularly in businesses that trade internationally. Some examples of typical careers are listed below, although this is not an exhaustive list:
Interpreter
Teacher / Private tutor
Translator
Broadcast journalist
Diplomatic service officer
International aid worker
International law
International sports physiotherapist
Logistics and distribution manager
Marketing executive
Useful resources to support learning in German
These resources are useful for students to help consolidate knowledge learnt in lessons and to aid revision ;
Linguascope
Linguascope is a language learning platform where students can practise vocabulary, listening, reading and writing skills. Students should complete the topics/activities within the intermediate area of linguascope for GCSE.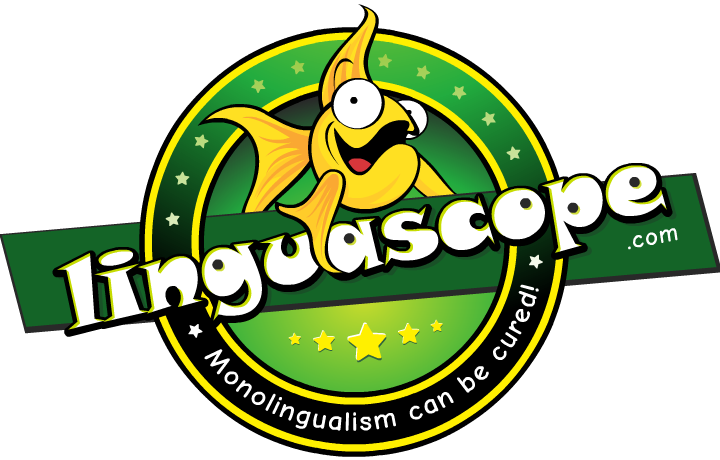 Explore Linguascope by clicking here.
Kerboodle
Kerboodle provides students with access to the foundation & higher tier online textbooks & assessment materials. The username is the initial of the pupil's first name followed immediately by surname (all lowercase letters) e.g. jsmith and the password is chosen by the pupil. The institution code is be2.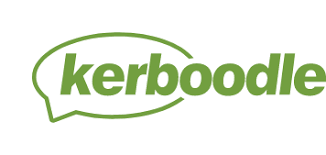 Explore Kerboodle by clicking here.
Quizlet
Quizlet is an online platform, which allows students to practise and build vocabulary. There is a link at the top of each weekly vocabulary test for students to follow to revise the vocabulary. Pupils create their own username and password for this site.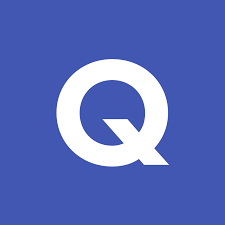 Explore quizlet by clicking here.
BBC Bitesize
BBC Bitesize contains useful revision tools and videos/audio for pupils to practise and develop their language skills.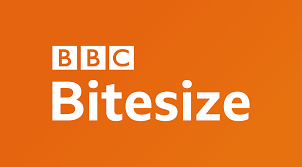 Explore BBC Bitesize by clicking here.