Science
We live in a world that is dependent on science and technology. Our aim at Guilsborough Academy is to give every student the tools needed to not only make sense of that world but also be able to adapt and embrace the changes in science that will happen during their lifetimes, without fear or prejudice.
Our Curriculum
Our Science Curriculum is built around the need to acquire scientific knowledge and understanding in order to be scientifically aware of the world around them.
We build upon the natural curiosity students have to explain their observation about how the world works, and over the years develop greater breadth and depth of understanding of key topics, hoping that our students become scientifically literate and numerate and develop a love of learning more about the world they live in.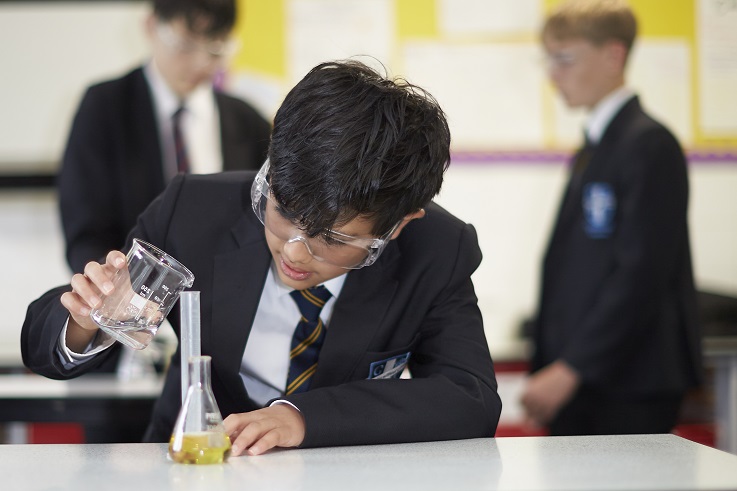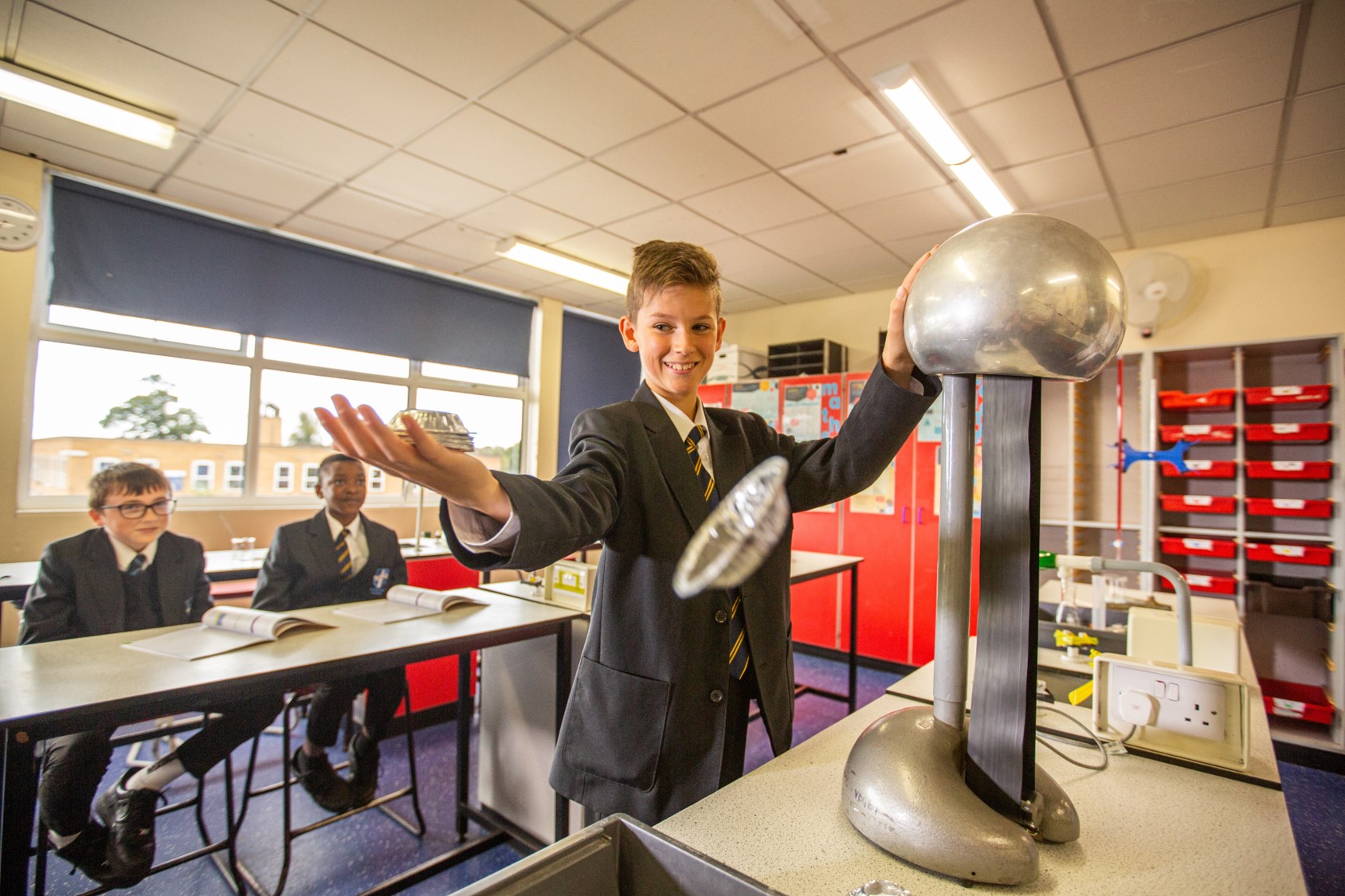 Our Science curriculum journies for Biology, Chemistry and Physics shows how we develop the skills of our students and the topics the students cover in each year. Click each learning journey below to view it in more detail.
What is Science like at Guilsborough?
Please watch our short video to see what studying Science at Guilsborough is like.
Where will Mathematics take me past Year 11?
SIXTH FORM
All students at Guilsborough study all the science up to GCSE level. For many they will ontain a Combined Science GCSE which combines all the marks on their biology, chemistry and physics papers and turns them into a dual award worth 2 GCSEs. Whilst some of our students study the three sciences separately and obtain three individual GCSEs in Biology, Chemistry and Physics.
If students want to study these subjects further we offer
BTEC Applied Science (a combination of parts of all 3 A levels)
Having a good understanding of science also helps students who follow A level Maths, Geography and PE.
CAREERS
There are hundreds of distinct jobs that require a good understanding of science, even if they do not require a scientific degree. The following is a short list of some jobs where good science qualifications are vital.
Doctor, vet, dentist, biochemist, botanist, marine biologist, pharmacist, physiotherapist, radiographer, forensic scientist, climatologist, geologist, synthetic chemist, engineer, astronomer, nuclear physicist, food scientist.
After studying sciences at A level many of our students go onto degrees that enable them to follow these careers. Amongst the most popular in recent years are Medicine, Biomedical science, Astrophysics and Engineering.
Useful resources to support learning in Science
These resources are useful for students to help consolidate knowledge learnt in lessons and to aid revision ;